Is This the Right Time to Change Your Company's Accounting Method?
Businesses use two basic methods of accounting: financial accounting (also called accrual-based accounting) and tax accounting (also called cash-based accounting).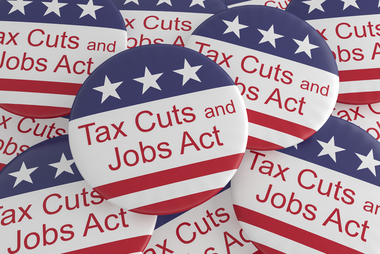 Financial Accounting
Financial accounting requires all income and expenses to be recorded as they occur. This means that revenues from all sales and expenses must be recorded as soon as they are earned and incurred, regardless of whether sales proceeds have been collected or purchase expenses have been paid. Unless certain exceptions are met, all registered companies, including corporations, limited liability companies and partnerships are required to use this accounting method, which is quite complex.
Companies using financial reporting regularly issue financial statements that conform to Generally Accepted Accounting Principles (GAAP) in the United States and International Financial Reporting Standards (IFRS) in the rest of the world. Both GAAP and IFRS standards are uniform so that all companies must follow the same processes and procedures.
The benefit of this method is that it makes it easy to understand how much profit or loss a business had during a particular reporting period. This gives lenders and investors a clear picture of how well the company is performing. They can rely on this information as they decide whether to lend to or invest in a company.
Tax-Based Accounting
Tax-based accounting is quite different. It is guided by the Internal Revenue Code. Businesses record transactions only when cash inflow or cash outflow occurs. Small businesses generally are not restricted as to which accounting method they can use as long as they meet the mandated gross income threshold. Companies often prefer this method because it is simpler on a day-to-day basis.
This method easily shows net cash flow. In addition, the same accounting method is used to prepare tax returns.
Tax Cuts and Jobs Act
The Tax Cuts and Jobs Act (TCJA), which became effective in 2018, implemented many changes. The most relevant in terms of the accounting method is that the law raised the mandated income threshold to $25 million. The prior law capped gross receipts at $5 million.
This is a substantial change, and many companies may now opt to change their accounting method from the accrual method to the cash method. Any change in accounting method needs to be approved by the IRS.
The TCJA made important changes to other areas of the tax law as well. These changes affect three main areas:
accounting for inventories;
certain direct or indirect costs allocable to real or personal tangible property; and
changes to the percentage-of-completion method that applies to long-term construction contracts.
Each option has pros and cons. Financial accounting tracks business transactions in real time, but it doesn't show the business's actual cash reserves. That can be a problem with cash accounting–based businesses as well: the business's bank balance is directly affected when customers pay — and when they don't.
In general, the rules and regulations surrounding these changes are complex. Companies seeking to initiate the change should consult with a tax expert. Contact us today.
---
Your Comments