| | |
| --- | --- |
| Here are your articles for Tuesday, June 15, 2021 | |
New York State Changes Filing Requirements For Nonprofit Organizations
By Patrick Dunleavey, Principal, CironeFriedberg, LLP
Back in December 2013, Governor Cuomo signed into law the Nonprofit Revitalization Act of 2013. That Act contained many welcome changes for nonprofit organizations, and elements of the law eased the burdens relating to certain major corporate transactions, such as mergers. One of the welcome changes was the increase over time of the audit threshold required with the NYS Annual Filing for Charitable Organizations Form CHAR500 (CHAR500) to $1 million.

Beginning on July 1, 2021, the current audit threshold of $750,000 of revenue and support will increase to $1 million. Organizations whose CHAR500 have an original or extended due date that falls after July 1, 2021 will be able to take advantage of the new audit threshold. An independent accountant's review report is required if the organization has revenue between $250,000 and $1 million.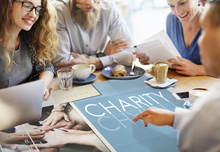 In addition to this change, charitable and social welfare organizations that are registered to solicit funds in New York under Article 7-A of the New York Executive Law and have gross revenue exceeding $250,000 must now file their annual CHAR500 financial report with the New York Department of Law and the New York Department of State. Previously, the CHAR500 was filed only with the New York Department of Law (more specifically, with the Attorney General's Charities Bureau). These reports are due the fifteenth day of the fifth month after the organization's fiscal year end, with extensions available for up to 180 days (mirroring the filing schedule for the IRS Form 990).

Also, as part of the new financial report requirement for the New York Department of State, a mission statement must now also be submitted and the statement must be consistent with what was or would be provided to the IRS with an application for recognition of tax exemption as a 501(c) organization.

Finally, the new financial report requirement clarifies that CHAR500 filers must file a copy of the organization's "complete IRS Form 990 with schedules." Under New York state law, the Schedule B and the names and addresses of donors disclosed in reports, including donors listed on Schedule B, are not subject to public disclosure, but must be included with the CHAR-500.
We are focused on your success. If you need assistance or have any questions about the information shared in this newsletter, please call your CironeFriedberg professional. You can reach us by phone at (203) 798-2721 (Bethel), (203) 366-5876 (Shelton), or (203) 359-1100 (Stamford), or email us at info@cironefriedberg.com.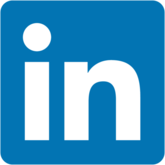 Follow us on LinkedIn
---
Your Comments
CironeFriedberg, LLP
info@cironefriedberg.com
24 Stony Hill Rd, Bethel, CT 06801
(203) 798-2721
6 Research Dr, Suite 450, Shelton, CT 06484
(203) 366-5876
Saved Articles
Comments and Feedback
Refer A Friend
Your Privacy

Our firm provides the information in this e-newsletter for general guidance only, and does not constitute the provision of legal advice, tax advice, accounting services, investment advice, or professional consulting of any kind. The information provided herein should not be used as a substitute for consultation with professional tax, accounting, legal, or other competent advisers. Before making any decision or taking any action, you should consult a professional adviser who has been provided with all pertinent facts relevant to your particular situation. Tax articles in this e-newsletter are not intended to be used, and cannot be used by any taxpayer, for the purpose of avoiding accuracy-related penalties that may be imposed on the taxpayer. The information is provided "as is," with no assurance or guarantee of completeness, accuracy, or timeliness of the information, and without warranty of any kind, express or implied, including but not limited to warranties of performance, merchantability, and fitness for a particular purpose.

Powered by

Copyright © IndustryNewsletters All rights reserved.

This email was sent to: info@cironefriedberg.com

Mailing address: 24 Stony Hill Road, Bethel, CT 06801