| | |
| --- | --- |
| Here are your articles for Monday, January 25, 2021 | |
SBA Releases New PPP Forgiveness Forms
The U.S. Small Business Administration released new Payroll Protection Plan (PPP) loan forgiveness applications. Some of the key changes are as follows:
Form 3508S is now applicable for loans of $150,000 or less

Borrowers will need to report the amount of the loan spent on payroll and the total amount of loan forgiveness
The remainder of the application borrowers will certify compliance with program


Forms 3508EZ and 3808 allow for additional expenses to be used for forgiveness:

Covered operations expenditures – software, cloud computing, and HR/accounting
Covered property damage costs – 2020 public disturbances, not covered by insurance
Covered supplier costs – expenditures to a supplier that are essential to the recipient's operations
Covered worker protection expenditures – PPE and costs to comply with COVID-19 safety guidelines
As a reminder, lenders are currently accepting applications for the second round of the Payment Protection Program. In order to qualify, a borrower must have fully exhausted their first Payment Protection loan in addition to experiencing a decrease in quarterly revenue in any quarter in 2020 compared to the same quarter in 2019 or a 25% decrease for the entire year.
If you need assistance or have any questions on the information in this article, please call your CironeFriedberg professional. You can reach us by phone at (203) 798-2721 (Bethel), (203) 366-5876 (Shelton), or (203) 359-1100 (Stamford), or email us at info@cironefriedberg.com.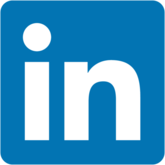 Follow us on LinkedIn
---
Your Comments
CironeFriedberg, LLP
info@cironefriedberg.com
24 Stony Hill Rd, Bethel, CT 06801
(203) 798-2721
6 Research Dr, Suite 450, Shelton, CT 06484
(203) 366-5876
Saved Articles
Comments and Feedback
Refer A Friend
Your Privacy

Our firm provides the information in this e-newsletter for general guidance only, and does not constitute the provision of legal advice, tax advice, accounting services, investment advice, or professional consulting of any kind. The information provided herein should not be used as a substitute for consultation with professional tax, accounting, legal, or other competent advisers. Before making any decision or taking any action, you should consult a professional adviser who has been provided with all pertinent facts relevant to your particular situation. Tax articles in this e-newsletter are not intended to be used, and cannot be used by any taxpayer, for the purpose of avoiding accuracy-related penalties that may be imposed on the taxpayer. The information is provided "as is," with no assurance or guarantee of completeness, accuracy, or timeliness of the information, and without warranty of any kind, express or implied, including but not limited to warranties of performance, merchantability, and fitness for a particular purpose.

Powered by

Copyright © IndustryNewsletters All rights reserved.

This email was sent to: info@cironefriedberg.com

Mailing address: 24 Stony Hill Road, Bethel, CT 06801