| | |
| --- | --- |
| Here are your articles for Tuesday, September 08, 2020 | |
Business Valuation Checklist
Business owners should always operate from a position of strength. That's why having at least a baseline business valuation is important. The simple truth is that things happen even when we don't plan for them — an unexpected buyout offer or an illness, for example. Deciding to have a business valuation is a proactive step that can prove quite useful as you plan for the future of your business.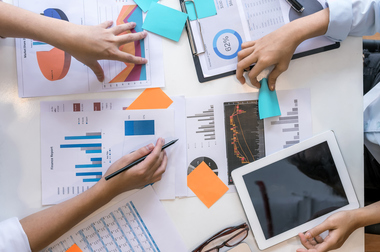 Once you've decided to have your business valued, you need to prepare for the process. The following checklist provides a guideline for the information you will need. Remember that the goals of the valuation are to evaluate the company's past performance as well as its projected future performance.
Financial Information
You will need to compile financial information for the following:
Profit and loss statements for the last three to five years
Balance sheets for the last three to five years
List of all liabilities, including outstanding loans and payoff information, creditors and contingent liabilities (e.g., pending lawsuits, environmental liabilities).
Profit and cash flow projections
Balances in all company bank accounts, including trust accounts
Leases (e.g., property, equipment)
Tax issues
Company Information
In addition, you will need the following company information:
Ownership information, including date company was formed, type of entity, number of shares owned by each owner and who has a controlling interest
Information about family members working for the company, including role, compensation and fringe benefits
Information about company management, including confidentiality and nondisclosure agreements, key man insurance and employment contracts
Average number of employees for the past three to five years along with their roles (e.g., sales, service, clerical)
Tangible assets (e.g., inventory, real estate owned, equipment owned)
Intangible assets, including legal rights, licensing agreements, nondisclosure agreements and other contractual obligations
Locations
Market information
You will also need to gather essential market information:
Company's current market share
List of competitors and their estimated market share
Product differentiators
Size of market
Pricing strategy
Barriers to market expansion
Information analysis
For information analysis, you will need the following:
Profit margins
Business stability
This checklist provides an outline of the information you'll need to obtain a clear picture of your business. Working with a business valuation specialist, you may find that additional information is needed to flesh out more details. At the very least, you'll have a road map for what needs to happen in order to increase the value of your business.
If you need assistance or have any questions on the information in this article, please call your CironeFriedberg professional. You can reach us by phone at (203) 798-2721 (Bethel), (203) 366-5876 (Shelton), or (203) 359-1100 (Stamford), or email us at info@cironefriedberg.com.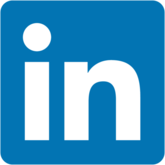 Follow us on LinkedIn
---
Your Comments
CironeFriedberg, LLP
info@cironefriedberg.com
24 Stony Hill Rd, Bethel, CT 06801
(203) 798-2721
6 Research Dr, Suite 450, Shelton, CT 06484
(203) 366-5876
Saved Articles
Comments and Feedback
Refer A Friend
Your Privacy

Our firm provides the information in this e-newsletter for general guidance only, and does not constitute the provision of legal advice, tax advice, accounting services, investment advice, or professional consulting of any kind. The information provided herein should not be used as a substitute for consultation with professional tax, accounting, legal, or other competent advisers. Before making any decision or taking any action, you should consult a professional adviser who has been provided with all pertinent facts relevant to your particular situation. Tax articles in this e-newsletter are not intended to be used, and cannot be used by any taxpayer, for the purpose of avoiding accuracy-related penalties that may be imposed on the taxpayer. The information is provided "as is," with no assurance or guarantee of completeness, accuracy, or timeliness of the information, and without warranty of any kind, express or implied, including but not limited to warranties of performance, merchantability, and fitness for a particular purpose.

Powered by

Copyright © IndustryNewsletters All rights reserved.

This email was sent to: info@cironefriedberg.com

Mailing address: 24 Stony Hill Road, Bethel, CT 06801