| | |
| --- | --- |
| Here are your articles for Tuesday, September 08, 2020 | |
Wondering How to Work With an Outsourced CFO?
Outsourcing any service, from outsourced accounting to bookkeeping and taxes, simply means hiring someone who is not a W-2 employee, but is instead a freelancer or independent contractor. With today's technology, online business services are common and growing rapidly.

Our specialized accounting practice area of Outsourced Financial Services is very popular with companies needing a fractional resource during COVID-19, on an on-going basis, and to fill in while filling an open internal position. As you navigate through this uncertain time and need the assistance of an experienced financial advisor, consider CironeFriedberg for Outsourced Financial Services. We are helping many of our clients navigate the PPP loan forgiveness processes and build strong financial processes necessary for a healthy and enduring business.

There are significant advantages to outsourcing, starting with cost efficiency. You save expenses on:
Office space.
Utilities and other overhead.
Benefits and insurance.
Here's what to expect from the outsourcing experience:
Decrease in stress. An accountant is up to date on the latest information and software. It can be comforting to know a skilled professional is taking care of the billing and invoicing. This will get your company paid faster.
Reduction in late payments or double payments. Someone whose sole function is accounting and related services makes sure the bills are paid on time and gets the monthly invoicing out on time.
Outside experience. An outsourced firm brings experiences from a variety of client situations. The work can be done in much less time without the normal distractions that an internal employee deals with, such as routine staff meetings.
Independent advice. An outsourced firm can coach you on sensitive matters, whereas an employee may feel the need to avoid topics such as confidential owner compensation issues. The firm is privy to all the intimate financial details and develops a relationship as a trusted objective adviser.
State-of-the-art system. Technology is the fastest-changing component and a fundamental differentiator of outsourced accounting firms — the difference between simply offering outsourced services and doing them well. Look at the outsourced firms' technological savvy.
Easy access. An accountant-centric system is one in which you provide the timely information the outsourced firm needs to make the relationship work. The outsourced expert, in turn, provides anytime access to your financial reports by using cloud computing. This also could be a dashboard customized to what you want and need to see — and ensure you feel in control over your business information.
Well-designed fee arrangement. The flat-fee engagement agreement should include a detail of the scope of services as well as exclusions. One recommendation is to include a statement that the flat rate is for a "routine that is within the parameters of XX hours each month." If your business experiences an upsurge that results in a significant increase in accounting work, the agreement can be renegotiated.
Responsible provider. You're facing greater expectations when it comes to financial transparency and government compliance, plus juggling day-to-day responsibilities alongside more complex and time-consuming finance, accounting, compliance, internal audit and risk management tasks. You're trying to do more with fewer resources. You need an outsourcing firm that steps up to the plate.
A knowledgeable firm. Accounting experts are up to date on all the latest regulatory requirements. They are attuned to what is happening across the industry and carefully monitor relevant laws and regulations to stay current on processes.
Flexible arrangement. Firms have the ability to accommodate your cash flow realities and organizational risk gaps to ensure that you're getting the most out of your investment. Business owners can choose full outsourcing, co-sourcing or even specialized resource enhancement to help address temporary staff shortages.
Scalable model. You can downsize or upsize accounting needs without dealing with traditional personnel challenges such as the risks of unemployment claims or the need for new-hire health care packages. Businesses also no longer need to allocate time or money to training and recruiting efforts — two tasks that typically bog down in-house resources.
Usable data. Accounting tasks frequently include analytics to help you better understand budgeting concerns and business performance. Suspicious activity is reported to the business owner, which reduces the likelihood of fraud or government penalties.
Ease of management. With the right outsourcing provider, a business owner can allow for better workload management. Firms often provide help with a range of treasury and cash management tasks — working capital optimization, cash flow preparation, credit facility analysis, debt compliance monitoring, investment monitoring and even special projects such as initial public offering preparation. This means business owners can delegate responsibilities and redirect their focus on what really matters to them: the future of their business.
It is a common misconception that business owners will lose control if they outsource the bookkeeping and accounting functions. In a properly designed system, only the owner decides what bills to pay and signs checks.
It is less expensive to hire an outside bookkeeper than a full-time employee. You only pay for the actual time the outsourced bookkeeper works on your books. Bookkeeping services are also fully tax-deductible.
Our clients needing additional services during COVID rely on our Outsourced Financial Services for:
Serving as a temporary CFO or Controller during staff reductions or in-between staffing
Analyzing your financial statements to guide you through recovery at a lower cost alternative
Cash flow projections
PPP forgiveness applications
Maintaining AR/AP/ Bank reconciliations
Ensuring proper coding of revenue and expenses
to enable proper financial statement analysis
Outsourcing Accounts Payable
Upkeep of bank reconciliations
Assistance with loan applications
FREE GUIDE
To help our clients navigate through this difficult time, we have developed "3 Steps Toward Financial Recovery in a COVID Economy: A Guide to Financial Survival." For your complimentary copy, please CLICK HERE.
If you need assistance or have any questions on the information in this article, please call your CironeFriedberg professional. You can reach us by phone at (203) 798-2721 (Bethel), (203) 366-5876 (Shelton), or (203) 359-1100 (Stamford), or email us at info@cironefriedberg.com.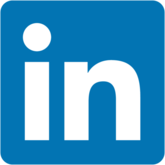 Follow us on LinkedIn
---
Your Comments
CironeFriedberg, LLP
info@cironefriedberg.com
24 Stony Hill Rd, Bethel, CT 06801
(203) 798-2721
6 Research Dr, Suite 450, Shelton, CT 06484
(203) 366-5876
Saved Articles
Comments and Feedback
Refer A Friend
Your Privacy

Our firm provides the information in this e-newsletter for general guidance only, and does not constitute the provision of legal advice, tax advice, accounting services, investment advice, or professional consulting of any kind. The information provided herein should not be used as a substitute for consultation with professional tax, accounting, legal, or other competent advisers. Before making any decision or taking any action, you should consult a professional adviser who has been provided with all pertinent facts relevant to your particular situation. Tax articles in this e-newsletter are not intended to be used, and cannot be used by any taxpayer, for the purpose of avoiding accuracy-related penalties that may be imposed on the taxpayer. The information is provided "as is," with no assurance or guarantee of completeness, accuracy, or timeliness of the information, and without warranty of any kind, express or implied, including but not limited to warranties of performance, merchantability, and fitness for a particular purpose.

Powered by

Copyright © IndustryNewsletters All rights reserved.

This email was sent to: info@cironefriedberg.com

Mailing address: 24 Stony Hill Road, Bethel, CT 06801