Are You Financially Prepared for a Recession?
It has been several years since the last recession and many of us have been riding the bull market thinking it would never end. The ride may not be over but sure is getting bumpy.
We all know the importance of maintaining an emergency fund, but how much savings is enough? One rule of thumb is to maintain an emergency fund equivalent to approximately three to six months of necessary expenses. This is generally sufficient to help you get through an unexpected event. Schedule out your monthly income and spending, making note of the bare-essentials, such as mortgage, utilities, taxes and groceries. Add up the total essential expenses and multiply that by the number of months (3 to 6 months) you are planning to save in your emergency fund.
If you have high interest rate debt, such as credit cards, now is the time to pay that off, or reduce it as much as you can. Once those debts have been paid, you can begin to use the funds previously earmarked for those debts to add to your emergency fund.
You should also take a serious look at lifestyle expenses and those little things that add up. Keep a log for a week or two for all the 'little things' that you spend money, those non-essential expenses… that daily cup of specialty coffee, the lunch with co-workers, Friday night happy hours and take-out, etc. If you can cut down of some of these non-essential expenses then more can go into that emergency fund.
Put those savings into a high-yield savings account. Continue to increase your emergency fund contributions until you have reached your desired level of savings.
Be sure to maintain your regular retirement fund contributions. Investing in a down or dropping market will allow you to benefit from the growth that will surely occur when a recession ends and the bull market returns.
While it does appear likely that we are on the brink of a recession, no one can predict when it will begin, how long it will last, or when it will end. What we can do is be prepared, save and invest wisely. Recessions don't last forever but hopefully these tips will help your savings outlast a recession.
If you need assistance or have any questions on the information in this article, please call your CironeFriedberg professional. You can reach us by phone at (203) 798-2721 (Bethel), (203) 366-5876 (Shelton), or (203) 359-1100 (Stamford), or email us at info@cironefriedberg.com.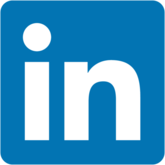 Follow us on LinkedIn
---
Your Comments