Governor Ned Lamont Discloses a Series of Legistlative Proposals
By Adam O'Feeney, CironeFriedberg, LLP
Over a year ago, Governor Ned Lamont set forth on a path that put fiscal responsibility and economic growth at the forefront for Connecticut. Earlier this month, his next step in that plan was set into motion as he unveiled his revised budget proposals for the 2020 legislative session. Lamont said in a recent interview that Connecticut is in "the midst of a turnaround and it is time for everyone to understand that".
With a 0.6% increase over his original budget plan, this revised budget is for $22.3 billion in the fiscal year 2021. The only increased tax rate will be on e-cigarette products (mainly to bring them in line with more traditional tobacco-related product taxes). There is also a proposed elimination of a planned phase-out of a corporate tax surcharge. Under current law, the corporate surcharge of 10% (applies to companies with $100 million or more in gross revenue) will be phased out for income year 2021, but Lamont wants to keep that in place indefinitely as he projects that surcharge will bring in about $22 million in 2021 alone.
One of the staples of Lamont's plan is to leave the state's budget reserve fund virtually untouched. The budget reserve fund (often referred to as the rainy day fund) currently stands at a record $2.5 billion and is projected to reach upwards of $2.8 billion by the end of 2021. Continuing to build this fund helps for long-term planning as an increase to this rainy day fund builds a reserve to combat volatility in the general fund.
Currently, the state pays over $5 million in credit card service fees every year for things such as online registration renewals. The Governor is proposing a 2-3% surcharge for credit card use, equating this to what other municipalities are already charging the public for paying taxes online via credit card.
Lamont is also introducing the notion of regulating adult marijuana use and sales starting in 2022. This will bring Connecticut more in line with neighboring states where it has already been legalized. Included in his proposal is $300,000 for the Department of Consumer Protection to begin laying the regulatory framework for legalized recreational marijuana sales.
The plan also would offer debt-free community college to those who have graduated high school in the past 12 months and have a median family income at or below $75,000 annually.
Lamont is optimistic about the future for Connecticut, and he is hopeful that his latest budget revision is a small step in the right direction.
We are focused on your success. If you need assistance or have any questions about the information shared in this newsletter, please call your CironeFriedberg professional. You can reach us by phone at (203) 798-2721 (Bethel), (203) 366-5876 (Shelton), or (203) 359-1100 (Stamford), or email us at info@cironefriedberg.com.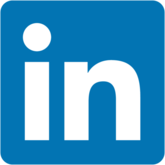 Follow us on LinkedIn
---
Your Comments