What is Your Risk of an Audit? The Results May Surprise You!
By Jeffrey Silverberg, CironeFriedberg, LLP
Severe budget cuts at the IRS have led to fewer tax examiners available to audit tax returns. Recently published audit results indicate a greater focus on low income individuals. In a letter dated September 6, 2019 to Senator Wyden (Ranking Member of Committee on Finance) from Charles P. Retting, the IRS commissioner explained that with fewer resources at his disposal, the IRS has refocused their approach to correspondence examinations with a cost of only $150 per examination.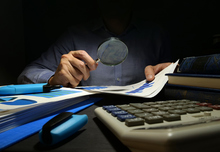 Mr. Retting acknowledges that over 26 million low income taxpayers receive over $64 billion in earned income tax credit (EITC) benefits. He further states that based on the National Research Program approximately 50% of EITC claims have errors and that approximately $18 billion of improper payments are made annually. Some of the payments may be due to fraud but financial advisers have indicated that the tax forms are complicated and can be difficult to prepare.
In fiscal year 2018 (covering audits for 2017 tax returns filed), the IRS audited over 330,000 out of approximately 26 million returns filed with the EITC claimed by the taxpayer. In fiscal year 2018, the IRS closed approximately 1,900 audits out of approximately 23,000 returns for taxpayers with income of $10 million or more. Audit coverage based upon total income of at least $10 million was approximately 8% for fiscal year 2018. This compares with coverage of approximately 1% for total returns that claimed the EITC fiscal year 2018. Although audit rates are down, the IRS still managed to audit approximately 892,000 returns for fiscal year 2018.
The attrition rate among experienced examiners who have the skillset to audit high income and high wealth individuals is much higher than those examiners who conduct fewer complex audits. The Commissioner has stated that it is important to have an audit presence across all income groups including the EITC to maintain voluntary compliance. In the short term, the IRS will still focus their efforts on taxpayers with income of $10 million or more. Without additional funding from Congress, increasing the total number of tax returns audited will continue to be a challenge for the IRS.
We are focused on your success. If you need assistance or have any questions about the information shared in this newsletter, please call your CironeFriedberg professional. You can reach us by phone at (203) 798-2721 (Bethel), (203) 366-5876 (Shelton), or (203) 359-1100 (Stamford), or email us at info@cironefriedberg.com.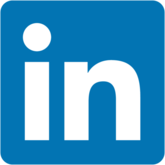 Follow us on LinkedIn
---
Your Comments