Are You Taking Full Advantage of Your 401(k) Plan's Employer Matching Contributions?
By Nicholas DaPaz, CironeFriedberg, LLP

Many employers offer their employees the opportunity to participate in a company sponsored 401(k) plan as part of their overall benefits package. As an added benefit, the plan may also include a provision to match a portion of the participant's deferrals into the plan. The matching contribution provision is typically based on a formula (i.e., employer will match 100% of salary deferrals up to 3% of compensation for the year) and may be contributed annually or on a pay-period basis.
Participants are encouraged to take full advantage of employer matching contributions as it is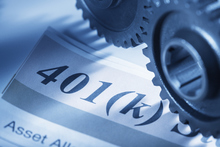 "free money" that will increase their retirement savings. Under the match formula above, participants who contribute at least 3% of salary are entitled to an additional 3% matching contribution from the employer. Participants are subject to annual Internal Revenue Service (IRS) contribution limits each year ($19,000 for 2019; $19,500 for 2020). Additional catch-up contributions are allowed for participants who reach age 50 by the end of the plan year ($6,000 for 2019; $6,500 for 2020). The IRS also sets maximum annual compensation limits employers are to use when calculating matching contributions ($280,000 for 2019; $285,000 for 2020).
Do not contribute too fast! A common trend our firm experiences when auditing 401(k) plans is that certain participants defer at a high percentage which results in them reaching the annual contribution limit without maximizing employer matching contributions as illustrated in the scenario below:
Scenario (assumes 2020 IRS limits and matching formula above):
A 35 year-old participant is paid $5,000 bi-monthly and defers 30% of their salary into their company sponsored 401(k) plan. Each pay period the participant defers $1,500 and receives an employer match of $150. In mid-July 2020, the participant will max out at the annual $19,500 limit for participant deferrals, with a total match of $1,950.
If the participant lowered their deferral percentage to 17%, they would still defer $19,500 for the year, but would not reach the annual IRS contribution limit until mid-December 2020. Their match for the year would be $3,450 - an increase of $1,500.
The key is to find the right deferral percentage based on expected compensation for the year and the plan's matching formula. Certain plans contain a true-up provision that guarantees participants will receive the max contribution regardless of when contributions were made during the year. In the scenario above, assuming a plan contained a true-up provision, the participant would receive the $1,500 shortfall at year-end or shortly thereafter. However, not all plans have this provision.
With the end of the year rapidly approaching, it is a great time to review your 401(k) plan provisions and determine if any adjustments are beneficial to maximize your benefit for 2019 or to prepare for 2020. Please contact our firm if you'd like to discuss potential tax savings strategies.
---
Your Comments