Still Searching for Answers on Tax Extenders
By Adam O'Feeney, CironeFriedberg, LLP
Congress often enacts temporary tax provisions, almost all of which are tax cuts. Some of these provisions are made temporary to force review when they are scheduled to expire, or "sunset" while some of them are temporary because Congress intended they address temporary needs, such as a recession, market collapse, or even regional weather disasters. Whatever the intention, these provisions require "tax extenders" to prevent expiration.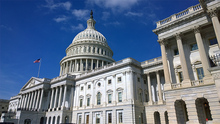 Senate Finance Committee (SFC) Chairman Chuck Grassley, took to the Senate floor on July 24, 2019 to voice his frustration with the House Democrats' reluctance to act on the most recent crop of tax extenders. Historically, Congress on a bipartisan basis will renew the tax extenders by attaching such a measure to a government spending bill. Unfortunately this never happened at the end of 2018, and now three months after the close of the regular tax filing season, taxpayers still have no answer on these extenders. Grassley made reference to the Bipartisan Budget Bill of 2019 (HR 3877) voted on July 25, 2019, as a "missed opportunity" for these tax extenders.
Grassley broke out the expiring provisions into four categories: 1. Tax Relief for Individuals, 2. Green Energy Incentives, 3. Employment and Economic Incentives for Distressed Areas, and 4. General Business. He argued that kicking this can down the road even farther is yet another missed opportunity to provide answers for the millions of taxpayers – both individuals and businesses.
Grassley and SFC ranking member Ron Wyden introduced their bipartisan tax extenders bill, Sen. 617, in February, but all movement on tax legislation must originate in the House. House Ways and Means Committee Chairman Richard Neal introduced his own tax extenders proposal, HR 3301, in June 2019, but it was largely considered an opening bid for negotiations with the Senate. To date, it has been indicated that little discussion on the matter has occurred amongst the two chambers.
Standing on the Senate floor next to a cartoon image of the iconic Peanuts "football scene" between Charlie Brown and Lucy, Grassley emphasized the importance of not letting taxpayers down, and to extend these provisions at least through 2019 as soon as possible. He stated "I remain committed to acting as soon as possible so that taxpayers who have relied on these provisions in 2018 don't end up feeling like Charlie Brown after Lucy pulls the football away."
A this time, it is expected on Capitol Hill that Congress will likely push back any further talks on extenders to September when lawmakers return to Washington, D.C.
We are focused on your success. If you need assistance or have any questions about the information shared in this newsletter, please call your CironeFriedberg professional. You can reach us by phone at (203) 798-2721 (Bethel), (203) 366-5876 (Shelton), or (203) 359-1100 (Stamford), or email us at info@cironefriedberg.com.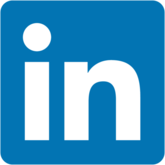 Follow us on LinkedIn
---
Your Comments