4 Natural Ways to Combat Joint Pain
Many people suffer from joint pain but do not want to become completely reliant on over-the-counter painkillers. Those with long-term joint pain caused by arthritis or other inflammatory conditions are often looking to find natural methods that will help relieve some of their pain. While no method is perfect, employing some of these strategies can help reduce your joint pain to a manageable level.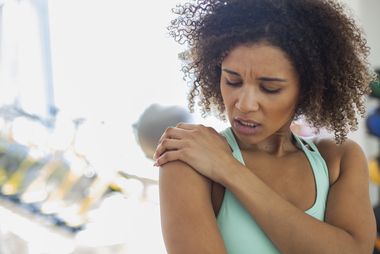 Strategy No. 1: Take a bath in Epsom salts.
Epsom salts are great for aches and pains, including joint pain. These salts have a high concentration of magnesium sulfate, a compound that has long been used for pain relief. Soaking aching hands and feet in a bowl of hot water infused with Epsom salts can give great relief. If you have more generalized pain, a warm bath with Epsom salts can work wonders on your pain levels.
Strategy No. 2: Make sure you are getting enough magnesium in your diet.
Magnesium is an often-overlooked mineral that comes into play during many important biological processes. Low levels of magnesium can result in muscle tightness and stiffness. Relaxed muscles can help reduce the pain caused by arthritis and other joint conditions. High levels of magnesium can also improve bone density and even help regulate the digestive system. Adding more magnesium to your diet can be as simple as taking a daily supplement or eating more magnesium-rich foods such as dark leafy greens, beans and nuts. Topical magnesium is also available at many drugstores and can be applied directly to the aching joint.
Strategy No. 3: Drink hot tea infused with turmeric or ginger.
Both ginger and turmeric have anti-inflammatory properties that have been found to help with the joint pain caused by arthritis. Turmeric can also be taken in a capsule form by those who do not enjoy spicy tea. This substance contains a strong antioxidant — curcumin — and it has also been found to lower the concentration of two inflammatory enzymes.
Other popular teas for joint pain include juniper berry tea, white willow tea (an early substitute for aspirin) and dandelion tea.
Strategy No. 4: Apply a mixture of peppermint and eucalyptus oils to the affected area.
In the past few years, thousands of people have started to use essential oils to treat their aches, pains and other maladies. While the benefits of essential oils are numerous, one blend in particular — peppermint and eucalyptus oil — can be applied to aching joints to ease discomfort. This sort of natural painkiller will not treat the cause of the joint pain, but it can help make the symptoms more bearable on a day-to-day basis.
By using one or more of these techniques, you can help manage your joint pain naturally with minimal risk of complications.
---
Your Comments