11 Ways to Improve Your Sleep Routine
Do you fall asleep quickly and wake up easily? Whether you're a night owl, an early bird, or a bit of both, implementing a consistent sleep regimen can be challenging. It's easy get wrapped up in your busy life and let sleep fall lower on your list of priorities. It's essential, however, to review your routine now and again to stay on track. Getting eight quality hours of sleep every night is the foundation of a healthy, well-balanced lifestyle, and your overall well-being depends on receiving enough rest.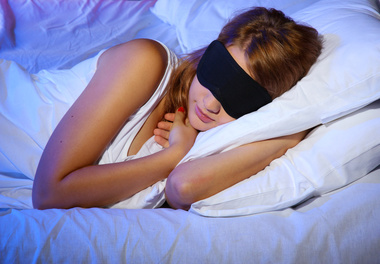 Consider the following ways these 11 tips can improve your sleep routine:
Maintain a Sleep Schedule: Go to bed and wake up at the same time every day to sync your body's sleep-wake schedule.
Avoid Unhealthy Substances: Cut out interfering substances like caffeine, nicotine, and alcohol to guarantee a restful sleep every night.
Cut Back on Screen Time: Turn off all electronics a few minutes before bed to rest your eyes and clear your mind as you succumb to sleepiness.
Cater Your Space to Sleep: Transform your room into ideal sleeping quarters by creating a cool, dark, and quiet atmosphere where you'll feel content and comfortable.
Invest in a Pair of Earplugs: Block out noise and fall asleep quickly to enjoy uninterrupted sleep every evening.
Utilize an Eye Mask: Shield your eyes just like you would tune out noise to keep your eyes from wandering around the room before you pass out.
Purchase Quality Bedding: Buy a top-notch mattress and pair it with cozy pillows and blankets to make sleep a special event every night.
Skip Your Afternoon Nap: Refrain from sleeping during the day to fall asleep easily and optimize your rest time at night.
Focus on Food: Avoid under- or overeating before you doze off to feel your best before and after you lay down.
Limit Water Intake: Control how much you drink in the hour leading up to bedtime as a way to avoid running to the toilet.
Establish a Ritual: Carry out the same process every night before hitting the sack to prepare your body for sleep mode.
Whether you always make sleep a priority or you're working to develop better habits, these 11 tips for improving your sleep routine are great ways to get more rest and improve your lifestyle. Each of these tips can help you enhance your sleep habits, and better sleep makes your life better, too. You'll get a better night's sleep and boost your quality of life in the process.
Contact me today for additional ways to ensure that you get a sound sleep or for more information about the benefits of sleeping well every night.
---
Your Comments