Create More Multifunctional Spaces
If you have a space in your home that has to fill a lot of roles, how can you organize it in the most effective way? Depending on the function of the room, you can create an amazing space that services multiple purposes. Following are some creative ideas for creating multifunctional spaces in your home.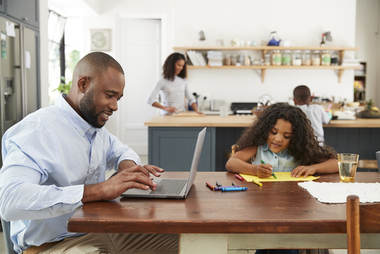 Work and Craft Space
For many people, a workspace in the home is a necessity, not just a luxury. With so many people working from home or working for themselves, dedicated office space has become essential. With limited space in the home, however, you may find your work and hobbies at odds. Consider making an office that can double as a craft room. Use separate organizers for work and play needs, but be able to transition easily when you want to switch from one activity to another.
Play and Relaxation Space
Whether you have children who need a playroom or you just want a recreation spot for yourself and your friends, playful spaces are often at odds with relaxing spaces. Combining a playroom with a movie or lounge space can be easy with the right organization, such as storage ottomans or large baskets.
Food Prep and Eating
The formal dining room still exists in many homes, but now they're also transitioning to something else. Many families are taking to their kitchen for eating as well as cooking. Whether you have a kitchen table or an island with seating for the whole family, consider merging the practical aspects of these spaces. Remember though: the kitchen needs to start with the basic "work triangle configuration" to be functional.
Complete Living Spaces
Along with the formal dining room, the formal living room has made way for open-concept and other more casual room designs. When your living space has to cover all the bases, you need to ensure that it can provide multifunctional use. Seating, television viewing, conversation and storage all need to be taken into account when designing your perfect living room.
If you are looking for a multifunctional space that works perfectly for your lifestyle, call us today.
---
Your Comments