CARES Act Grants Breaks on Some Student Loans
The Coronavirus Aid, Relief and Economic Security Act contains a break for borrowers seeking student loan repayment delays. The upshot is that it's expected to take a bit of time for the benefits to be reflected in borrowers' accounts, but there are indications that relief will be applied retroactively, meaning the delay won't seriously disadvantage anyone.
There's a lot of information that is still unclear regarding the program, and it is expected there will be more guidance in the near future.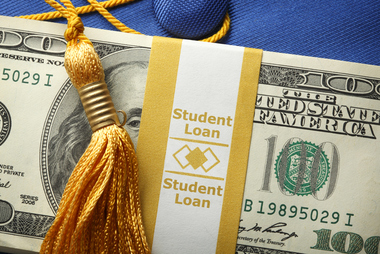 According to the nonprofit Student Loan Borrower Assistance, payments will be suspended from March 13, 2020, through Sept. 30, 2020. Loan servicers will cease automatic payments during this period. No additional interest will accrue as a result, although some confusion about how interest will be calculated in the future remains.
Also, there are a lot of limitations. Not every loan classified as a student loan is eligible. The act generally addresses only Direct Loans and Federal Family Education Loans currently owned by the U.S. Department of Education. Neither Perkins Loans nor commercially held FFELs are covered by the act. Private student loans are off the table as well, according to the SLBA, which says about 9 million federal student loan borrowers have at least one loan not covered under this program.
A key provision also addresses credit reporting: If you do have a loan suspended under the program, it will not be reported as a default, but as a regularly scheduled payment. This is good news for students worried that this program would lead to a black mark on a future credit report.
More information is available on the SLBA site and the Education Department site.
---
Your Comments