The Pandemic and Its Long-Term Lessons
Before the coronavirus pandemic, a grocery store in Canada let customers purchase products online and then delivered the groceries to their cars curbside. Today, this is not an anomaly. The current crisis has focused many firms on being creative in considering customers' health, becoming more involved with customers' convenience and well-being than ever before.
But that Canadian grocery store went even further. When the service team realized a customer had purchased an item that wasn't in stock, they called to suggest alternatives. This kind of customer interaction takes nothing for granted, especially not customers. Customers see what is happening now and will remember it later.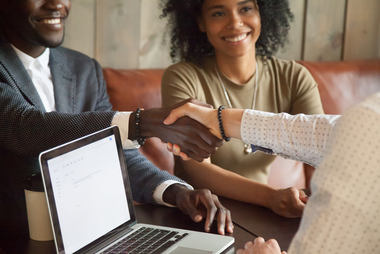 Have you been paying attention to emails from your customers? You can use the pandemic to improve and reinforce customer service, marshaling your resources to roll out new services as you transition to an online model. Include your customers in discussions and give them choices — people want to be heard. It's your role to listen, and your customers will be far closer to getting things correctly. Focus on your customers' problems and redirect your team to helping them overcome obstacles.
Customer care is different from customer service in that it fosters an emotional connection with your community and shows solidarity with your users. Loyalty and success are the byproducts. You can't build a trustworthy, emotional connection if you're too focused on measuring it. Ignore metrics and fully invest in your customers' goals and needs.
Be more concerned with one-on-one interactions. Reach out to old clients and check in with them. Make sure that they and the people they care about are OK. Yes, customer service answers questions and provides support, but customer care goes further, focusing on active listening and understanding customers' emotional needs. Relentless customer focus builds the personal connections customers crave. Think deeply about what they need as the world changes before our eyes.
Turn your company into a trusted resource for your customers by doing the following:
Personalize the service experience that fosters customer engagement. Your clients will feel more valued. Don't rush them through customer service, but take the time to craft a thoughtful response. You'll be demonstrating customer care and encouraging a new client to become a long-term advocate for your service.
Offer immediate customer support. Customers expect an immediate response, especially when the interaction is online: 64% of Twitter users expect a company to respond within an hour. Meeting that expectation will be a crucial element in your customer care efforts.
Go above and beyond customer service. A crying kid in line at Trader Joe's? Three cashiers began dancing to cheer him up. It worked!
Remember service accountability. Own your mistakes. One example: A quite dissatisfied Virgin Atlantic customer in first class. Richard Branson's response? He added the customer to the airline's culinary council to represent the voice of the customer in future decisions. "A complaint is a chance to turn a customer into a lifelong friend," says Branson.
Show empathy, but don't offend your customers. Talk to them like you mean it. Create a little happiness right now. Remind customers that you're looking forward to their return. Invest in your loyal customers, who are your most valuable resource. Strengthen your relationships with them. Build more trust.
---
Your Comments