Make Compensation Management Work for You
Compensation management is a specialized HR discipline that involves the planning, development and implementation of monetary (e.g., wages) and nonmonetary (e.g., benefits) pay strategies. The goal is to enact consistent policies that promote equitable compensation while helping the organization reach its strategic aims.
The goal of compensation management is to attract and hire quality people and then pay them in a manner that improves retention. Compensation management seeks to: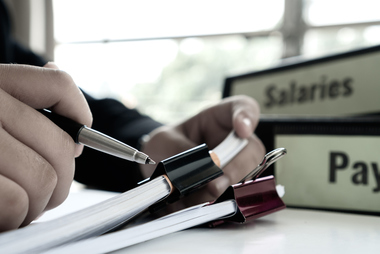 Find competent people to fulfill the organization's objectives.
Foster a satisfied and productive workforce.
Reduce turnover rates.
Motivate employees to accomplish their career goals.
Establish realistic and achievable standards for performance evaluations.
Boost morale by rewarding employees for their achievements.
Adopt pay equity standards to reduce employee grievances.
Create suitable pay structures for determining compensation.
Comply with legal requirements.
Develop compensation strategies to attain a competitive edge.
Facilitate a payroll system to deliver employee compensation.
These tasks are different from, but should dovetail with, standard payroll functions:
Tracking nonexempt employees' time worked.
Ensuring nonexempt employees are paid according to their timekeeping data.
Paying wages and salaries due, including overtime, pay increases and incentive pay.
Administering employee benefits as they relate to payroll.
Deducting mandatory and voluntary deductions from employees' pay.
Reporting wages and deductions to government agencies.
Adhering to payroll laws, including for taxes and recordkeeping.
Paying employees accurately and on time.
Why Compensation Management Matters
Employees appreciate having meaningful work, an employer whose values align with theirs and a supportive work environment. "But in the end, it's the paycheck that matters," according to an article published by the Society for Human Resource Management.
A 2019 survey by PayScale found that the top reason people quit their jobs is the desire for more money. Further, SHRM's 2019 Employee Benefits survey revealed that employers are upgrading their employee benefits offerings to attract and retain qualified and high-potential people.
With employees putting so much stock into pay and benefits, employers are feeling the pressure to make compensation management a priority. But if the system is manually intensive, it can make the process tedious and error ridden, which goes against the core objective of compensation management — that is, to develop sound compensation policies and strategies.
Compensation Management Software: Playing for Keeps
Compensation management software offers an efficient solution for managing employee rewards. For best results, the software should have the following features:
Workflow automation.
Compensation planning support.
Compensation data to help you make informed decisions.
Real-time reporting.
Compliance assistance.
Scalability.
Integration capability.
Another must-have feature is the ability to create compensation plans that will motivate your employees to stick around for the long haul.
---
Your Comments