Jury Duty Leave: Your Payroll Responsibilities
Of all U.S. workers, 60% receive jury duty pay, according to a March 2019 report by the U.S. Bureau of Labor Statistics. The report also shows that larger employers are more likely to give jury duty pay than are smaller employers. Specifically, 74% of businesses with 100 or more employees provide jury duty pay, compared with 46% of businesses with 99 or fewer employees.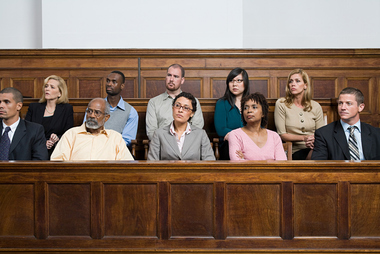 But is jury duty pay required?
The Fair Labor Standards Act requires employers to pay nonexempt employees for time spent working only. Therefore, you do not have to pay nonexempt employees for jury duty leave.
Exempt employees, however, have separate rules. Under the FLSA, exempt employees must receive their full salary for any week in which they do any work, except when a permissible deduction applies. Jury duty leave is not a permissible deduction. Therefore, if an exempt employee does any work in the week during which they also serve as a juror, they must receive their full salary for that week.
Even if the exempt employee works only a few minutes for the week — whether from the home, the office or the courthouse — you must still pay them for that week.
You can, however, offset amounts exempt employees receive from the state for jury duty service. For example, if the state pays them a fee of $30 per day for jury duty service, you can deduct the total fee from their salary.
What about state law?
Some states have jury duty pay laws that are more generous to employees than federal law. For instance, full-time employees in Alabama must receive their full regular pay for time spent on jury duty. In Colorado, all regular employees must receive up to $50 per day for the first three days of jury duty — unless a different amount is mutually agreed upon.
Other states that require employers to provide jury duty pay include Connecticut, Louisiana, Massachusetts, New York and Tennessee. The amount varies by state.
Can employers mandate the use of paid time off for jury duty?
Some states forbid employers from requiring that employees use their paid time off — such as paid vacation, sick or personal time — for jury duty purposes. Among these states are Alabama, Arizona, Indiana, Mississippi, Missouri, Nebraska, Ohio, Vermont and Virginia. If there are no legal restrictions, you can require that employees take paid or unpaid leave to cover time spent on jury duty.
What should you do?
Your payroll responsibilities regarding jury duty leave come down to whether the employee is nonexempt or exempt, whether the state has established laws on jury duty compensation, and whether you have a leave policy that addresses jury duty. Be sure to follow whichever terms are most generous to your employees.
Note that some employers give jury duty pay as a company benefit — even though they're not legally required to. Whether the benefit is voluntary or involuntary, it's important to develop fair, consistent policies and include them in your employee handbook.
---
Your Comments