What Is Full-Time Equivalent?
An FTE refers to hours worked by one employee in full-time terms. The calculation is often used to determine how many full-time employees a company's part-time employees equate to.
Basic FTE calculation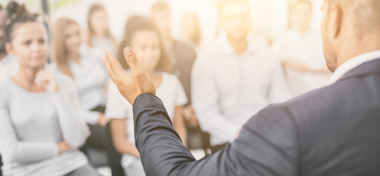 You can calculate FTE by dividing the employee's work hours by the employer's standard full-time hours for the workweek.
If you have a 40-hour workweek, each employee who works 40 hours per week equals 1.0 FTE. Each employee who works 20 hours per week equals 0.5 FTE. If your workweek consists of 35 hours, divide the employee's work hours by 35 instead of 40. For example, if an employee works 25 hours per week based on a 35-hour workweek, the result is 0.7 FTE.
Keep in mind that FTE calculation is about time worked. Consequently, several employees can equate to only one FTE if they each work significantly fewer hours than the employer's standard hours for the full-time workweek.
FTE for staffing purposes
Determining FTEs can enhance staffing decision-making.
Let's say you have a standard 40-hour workweek, three full-time employees working 40 hours per week, two part-time employees working 20 hours per week and one employee working 50 hours per week. This means you have six employees working a total of 210 hours per week.
When you divide 210 by 40, the result is roughly five FTEs, though there are really six people on staff. You can decide whether it makes sense to keep this combination of full-time and part-time employees or whether you should make changes.
Calculating FTE also helps you plan for future projects. Let's say it takes your team 500 FTE hours to complete 10 projects, and you anticipate having 14 similar projects in the next couple of weeks. You will need approximately 700 FTE hours to complete the 14 upcoming projects.
FTE for regulatory purposes
Federal and state agencies may use your company's FTE to determine whether your business should comply with certain laws. In this case, you must use the legally required calculation when figuring FTE.
For instance, employers who offer group health insurance and have at least 20 full-time or FTE employees must follow federal COBRA rules. Further, employers with 50 or more full-time or FTE employees must adhere to the Affordable Care Act or risk penalties.
The ACA defines full-time employment as 30 hours or more per week or 130 hours in a month. To determine the FTE of part-time employees, add the total number of hours worked by part-time employees for the month. Then, divide the result by 120. A simplified example would be two part-time employees who each work 15 hours per week. When combined, they equal one full-time employee, since the ACA's standard for full-time employment is 30 hours per week.
Be sure to get professional help in calculating the numbers for your company to make sure you're aligned with regulations.
---
Your Comments