Guiding Employees Through Their Life Cycle
For your business to thrive, you need a strategy that tackles each phase of the employee life cycle — which starts with acquiring the right people and ends with their departure.
Talent Acquisition
This initial stage is about knowing whom you want to attract, what recruitment message you want to send and how to reach the ideal candidate. Your recruitment and selection of this ideal candidate marks the start of the employee's life cycle.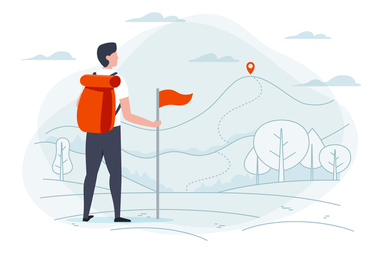 To get through this phase, you'll need to develop recruitment goals that address:
The date the position needs to be filled.
The qualifications for the role.
The talent outreach strategies, such as using social media and job boards and visiting college campuses.
The cost per hire.
The application, interview and job offer process

es.
Onboarding
You've made your choice. Now it's time to provide your employees with the support and information they need to get started. This includes educating them about your company policies and procedures plus giving them the required payroll and benefits forms to complete.
Keep in mind that each person was hired to fulfill a specific role, so the last thing you want is a premature exit. It's therefore crucial that you make the onboarding experience as painless and fulfilling as possible. For example, use technology to reduce paperwork and make sure each employee receives adequate training.
Performance Management
Now that the employee is a bona fide member of your team, effective management is essential. This is a massive undertaking that involves:
Setting performance goals, including expected behaviors and results.
Measuring performance during the review cycle.
Providing ongoing feedback throughout the rating period.
Encouraging employee input to enhance trust and communication.
Recognizing and rewarding accomplishments.
Providing improvement plans to support career growth.
Employee Development
This is a long-term initiative that overlaps with performance management. The intent is to help your employees acquire the skills needed to perform at their highest potential. When properly executed, this stage increases each employee's value to the company and may lead to a promotion. Various methods can be used to arrive at this point, including:
Coaching.
Mentoring.
Individual development plans.
Employee assessment tools.
Cross-training.
Job expansion.
Job shadowing.
Job rotation.
Succession planning.
Offboarding
Inevitably, each employee will — voluntarily or involuntarily — leave the company, signifying the end of the life cycle. During this final stage:
Prepare and collect the necessary termination paperwork, such as resignation letter and documents to process final pay and benefits.
Communicate the employee's separation to the relevant people.
Recover company property temporarily entrusted to the employee.
Assign the employee's role to another worker.
Thank the employee for his or her service.
When possible, conduct exit interviews, as this is vital to knowing what worked or didn't work during the employee life cycle.
---
Your Comments