Prepare for an Office Emergency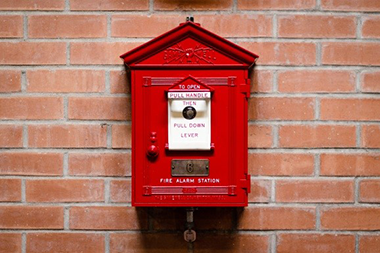 Think emergency drills are only for schoolchildren? Think again. The National Safety Council urges all workers to take drills seriously.
"In the event of a real emergency, the more thoughtful practice you have, the less likely that you'll be completely panic-stricken and instead you'll be more likely to go into action," the council states.
Although most agents are only "in the office" on a limited basis, the following preparations should be taken in case of an office emergency:
Find out the types of emergency drills your workplace conducts and how your brokerage expects you to respond.
Know your brokerage's procedures for reporting emergencies. Some workplaces want employees to call 911, while others have an in-house emergency number.
Memorize the locations of your building's fire alarms, extinguishers and escape routes.
If an alarm sounds, focus on getting out of the building – through the nearest exit – as quickly and safely as possible. Don't return to your work area to retrieve personal items.
If you work on an upper floor and have a physical issue that prevents you from taking the stairs, talk to your broker about creating a plan to assist you in the event of an emergency.
---
Your Comments