SentriLock's SentriSmart App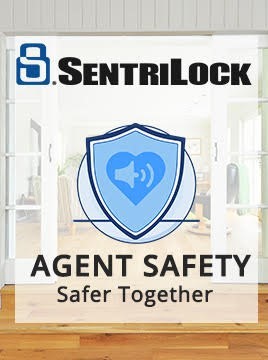 The Beverly Carter Foundation has teamed up with SentriLock, a leading provider of secure, electronic lockbox technology to provide several tools and resources aimed at improving the safety and security of real estate agents throughout North America. Owned by the National Association of Realtors® (NAR), SentriLock's SentriSmart® mobile app allows agents to open lockboxes from their smartphone or tablet. What we like about it is that the app offers agents greater flexibility, with several safety features. One feature is a secure method of access that can be granted to contractors, appraisers or other individuals who need temporary access to a property. All an agent needs to do is grant access using the SentriSmart App. The person granted temporary access will receive an invitation to download the SentriConnect mobile app and will be able to access the property. Expiring on an established deadline, you will know who has accessed a property, when it was accessed and for how long.
SentriLock's SentriSmart app also has a unique Agent Safety feature, which automatically alerts an agents designated emergency contact when an agent cannot or does not confirm their safety. This integrates into an agents existing workflow and is an easy way to stay safer while showing a property.
We're looking forward to working with SentriLock to help continue improving the amount of safety tools and resources available to agents!
---
Your Comments