Five Natural Remedies for Peace of Mind
Many people opt for prescription drugs to cope with anxiety. Although this is a legitimate decision, some people are less comfortable taking prescription drugs. Fortunately, you can include many natural remedies in your diet and daily routine to help relieve stress and stave off anxiety. Even if you already take prescription medication, these natural remedies can improve your stress and anxiety levels, too!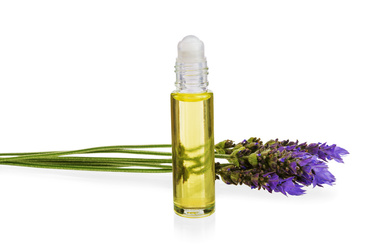 L-Theanine
L-theanine is a natural substance derived from tea leaves used to relieve stress. It most commonly is found in green tea. L-theanine is known to induce relaxation without making you drowsy, so it is a trusted source of relief for those who suffer from anxiety. Fortunately, this substance does not have any well-known negative side effects.
Lavender
Have you ever noticed the lingering smell of lavender in the waiting room of your doctor's office? Lavender is a popular natural treatment for anxiety and is used to calm nerves. Lavender has the ability to decrease restlessness, nerves, and insomnia. You can take lavender in pill form, but it may be hard to come by. Try rubbing lavender oil on your temples before bed or adding a few drops to a hot bath. You can even find recipes to use lavender in your tea.
Chamomile
Chamomile is widely credited with helping a number of health issues, including insomnia, migraines, anxiety, and digestive issues. It often is found in tea and may be branded as a sleep aid. Because chamomile is a natural relaxant and sedative, it has had a positive impact on people who suffer from chronic anxiety. Drinking a cup of chamomile tea in the morning and evening can ease nerves and prepare you for your day or for a restful night's sleep.
Magnesium Sulfate
Magnesium sulfate is a mineral that aids biochemical reactions in your body. It helps to regulate stress hormones, and without it, you may be prone to things like anxiety and depression. Recent studies found that many people who suffer from depression also have a deficiency in magnesium sulfate. Other symptoms of a magnesium sulfate deficiency are aggression, fatigue, anxiety, and constipation. You can take magnesium sulfate in pill form as a supplement, or you can increase your consumption of foods like sunflower seeds, spinach, chives, almonds, basil, cacao, and okra.
Exercise
In addition to these natural supplements, exercise is a natural way to improve cognitive function and relieve stress and anxiety. The endorphins you release when you work out improve your overall mood and keep nerves at bay. Lots of people experience fatigue from overwhelming stress, and exercise is a great way to improve energy levels. Experts suggest that even a 10-minute walk every day can help you stay focused and improve your mood.
Have you tried any of these natural remedies to help with your anxiety? Let us know whether they work for you!
---
Your Comments