| | |
| --- | --- |
| Hi Website Visitor, Your Employer's Choice Solutions, Inc. Newsletter for Tuesday, July 03, 2018! | |
Employer's Choice Solutions
Joni Prose
President
jprose@employerchoice.com
(941) 627-0777
Domestic Employees: the Tax and Payroll Issues
If you decide to hire a domestic employee, such as a nanny, a care taker, a driver or someone to take care of your garden, you must be aware that the second you enter a contract with the person you are hiring, you undertake special responsibility, including payroll and tax-related issues, especially if the person you hire becomes your employee.
Your domestic help is your employee if you have control not only over the tasks that your help is charged with, but also over the manner the tasks are carried out. This means that if you hire someone to carry out certain tasks around the house, but that person is self-employed and works with his or her own tools and carries out the task in question as part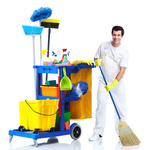 of the general services he or she offers to the public, the person in question is not your employee. In a similar logic, if the person you hire carries the tasks you need based on your instructions, using your tools, that person qualifies as your employee.
If your relationship with the domestic help complies with the above definition of employer-employee relationship, here are the payroll and tax issues you must handle:
You must make sure the person you are hiring can legally work in the United States.
You must find out if you are required to pay state taxes, which are different for each state.
You must report the employment within 20 days of the hiring and register as an employer and obtain an employer identification number (EIN).
You must withhold Medicare taxes, Social Security taxes and federal income taxes.
Most states require you as an employee to pay worker's compensation and disability insurance as well.
You must pay unemployment insurance and report employee wage information on a quarterly basis.
More details are available on the IRS website. Bear in mind that every state has different laws regarding employment and you will need to comply with both federal and specific state laws.
---
Your Comments
Saved Articles
Comments and Feedback
Refer A Friend
Your Privacy

Our firm provides the information in this e-newsletter for general guidance only, and does not constitute the provision of legal advice, tax advice, accounting services, investment advice, or professional consulting of any kind. The information provided herein should not be used as a substitute for consultation with professional tax, accounting, legal, or other competent advisers. Before making any decision or taking any action, you should consult a professional adviser who has been provided with all pertinent facts relevant to your particular situation. The information is provided "as is," with no assurance or guarantee of completeness, accuracy, or timeliness of the information, and without warranty of any kind, express or implied, including but not limited to warranties of performance, merchantability, and fitness for a particular purpose.

Powered by

Copyright © IndustryNewsletters All rights reserved.

This email was sent to: support@digitaleel.com

Mailing address: 22476 Sacramento Ave, Port Charlotte, FL 33954