| | |
| --- | --- |
| Hi Website Visitor, Your Employer's Choice Solutions, Inc. Newsletter for Tuesday, July 03, 2018! | |
Employer's Choice Solutions
Joni Prose
President
jprose@employerchoice.com
(941) 627-0777
OSHA Safety: How Can You Stay Compliant
The Occupational Safety and Health Administration was developed as part of the U.S. Department of Labor to oversee workplace safety. Most small business owners don't necessarily consider OSHA requirements essential if they aren't running a manufacturing facility or working around dangerous equipment.
However, the truth is that accidents can happen in any environment. Here are the best ways to stay compliant with OSHA regulations in your workplace.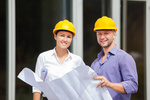 State rules and requirements. The first step is to review your state's own OSHA requirements. They may be slightly different from the federal rules. If you do not live in a place with a state established OSHA board you would automatically revert to the federal OSHA requirements.
Workplace hazards. The next most important step is to determine what may already exist in your office that could become hazardous to your employees. This will largely depend on your specific industry. The OSHA website can walk you through this step.
Create a safety and health program. Using the OSHA guidelines you can establish a safety program within your office to ensure the continued health and safety of your staff members. This may require changes to your policies and handbooks as well as a safety manager to ensure that your company maintains its compliance.
As a small business owner you may be concerned or even overwhelmed by the necessary steps for OSHA compliance. A PEO can help you establish your policies and enforce them with little effort.
---
Your Comments
Saved Articles
Comments and Feedback
Refer A Friend
Your Privacy

Our firm provides the information in this e-newsletter for general guidance only, and does not constitute the provision of legal advice, tax advice, accounting services, investment advice, or professional consulting of any kind. The information provided herein should not be used as a substitute for consultation with professional tax, accounting, legal, or other competent advisers. Before making any decision or taking any action, you should consult a professional adviser who has been provided with all pertinent facts relevant to your particular situation. The information is provided "as is," with no assurance or guarantee of completeness, accuracy, or timeliness of the information, and without warranty of any kind, express or implied, including but not limited to warranties of performance, merchantability, and fitness for a particular purpose.

Powered by

Copyright © IndustryNewsletters All rights reserved.

This email was sent to: support@digitaleel.com

Mailing address: 22476 Sacramento Ave, Port Charlotte, FL 33954