New Law Makes 401(k) Hardship Withdrawals Easier
Currently, 401(k) hardship withdrawals are limited to elective deferrals made by the participant; other types of funds cannot be withdrawn. After making a hardship withdrawal, participants must wait six months before they can make new contributions. Also, participants must take available loans before making hardship withdrawals. The Bipartisan Budget Act, which takes effect in 2019, changes all of that.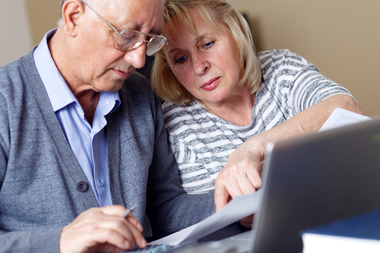 Major Changes
The following changes simplify hardship withdrawals:
Allows employers to expand hardship withdrawal amounts. Under the Act, plan participants can withdraw not only their own elective deferrals but also all other amounts available under the plan, including profit-sharing contributions, employer-matching contributions, qualified nonelective contributions, and investment earnings on traditional and Roth 401(k) contributions.
Eliminates the six-month waiting period for new contributions. The Act directs the Secretary of Treasury to issue regulation allowing participants to make new contributions, without delay, after taking a withdrawal. The Secretary has until February 9, 2019, to complete this task.
Removes the requirement that participants must take available loans before making hardship withdrawals.
Extends to victims of California wildfires. Qualified victims do not have pay the 10 percent penalty on early withdrawals of up to $100,000, provided the distribution was made on or after October 8, 2017, and before January 1, 2019.
Impact on Employees
Participants of 401(k) plans that adopt these changes will have access to additional funds when making hardship withdrawals, which will come in especially handy if they're in a severe financial bind. Participants also can continue investing in their 401(k) plan after taking the withdrawal, immediately increasing their savings rather than having to wait six months.
Conversely, these changes could undermine participants' retirement readiness. Hardship withdrawals are taken from retirement assets but are not put back in. The current requirement that participants take available loans before making hardship withdrawals actually protects their retirement assets, because the loan has to be paid back.
Next Steps for Plan Sponsors and Employers
These changes are not mandatory. Therefore, you can simply leave your existing hardship withdrawal provisions in place.
If, however, you are considering adopting any of the Act's changes, you'll need to carefully review your 401(k) plan and your organization's needs from a benefits perspective. Then determine which steps to take. For example, identify the types of additional contributions that will be available through hardship withdrawal, which amendments will have to be made to your plan document, and how best to coordinate with your payroll department.
It will be necessary to update your Summary Plan Description (SPD) and not only distribute the SPD to participants but also communicate the changes clearly to them. Instead of using the SPD as your sole communication tool, have your human resources team, benefits consultant, or third-party administrator convey the changes to employees, preferably in a manner that allows them to effectively respond to employees' questions as well.
Plan sponsors need to consider both the pros and cons of the new rules before deciding whether to implement them. If you want help making this important decision, contact us today.
---
Your Comments