| | |
| --- | --- |
| Hi Website Visitor, Your Employer's Choice Solutions, Inc. Newsletter for Friday, June 22, 2018! | |
Employer's Choice Solutions
Joni Prose
President
jprose@employerchoice.com
(941) 627-0777
How To Win An Unemployment Claim Against Your Company
It is a common misconception that employees pay for unemployment taxes while they are working. In truth, it is the employer who's responsible for these payments for their workforce. This means that the burden of payment is on the employer when someone makes, and is granted, an unemployment claim.
In many cases, unemployment is justifiable. Maybe you needed to lay off an employee due to lack of revenue, or because they were unable to accomplish the job they were hired for.
However, if you fired someone for just cause, they're no longer entitled to payment from unemployment. Examples can include inappropriate behavior for which they were disciplined but did not cease, intoxication on the job or illegal actions.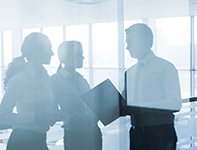 If you have an employee file an unemployment claim against your company, and you feel as though they should not be granted benefits, you have options for a hearing and appeal procedures.
Most unemployment hearings are handled over the phone, but do keep in mind that unemployment law varies from state to state. It is important that you understand how your state handles claims and appeals before making a decision.
If you do have a hearing, here are some tips to help you make your case:
Never address the employee directly. Only answer the hearing officer's questions distinctly and truthfully. Keep your answers short, and only include information that is relevant to the case.
Maintain meticulous records. The burden of proof is on the employer to demonstrate that the employee should not be eligible for benefits. If asked for details, try to read the information verbatim from your records.
Choose the battles. Understanding the unemployment laws in your state, and knowing what does and does not constitute a reason to fire someone for cause and misconduct, is extremely important. Do not fight if the facts don't support your side.
The unemployment office will make the final decision. Ultimately, you will have to live with whatever decision the unemployment board makes regarding the situation, as will the former employee. If you feel it was made in error, you can appeal the decision, so keep the documentation you have to prove your case.
---
Your Comments
Saved Articles
Comments and Feedback
Refer A Friend
Your Privacy

Our firm provides the information in this e-newsletter for general guidance only, and does not constitute the provision of legal advice, tax advice, accounting services, investment advice, or professional consulting of any kind. The information provided herein should not be used as a substitute for consultation with professional tax, accounting, legal, or other competent advisers. Before making any decision or taking any action, you should consult a professional adviser who has been provided with all pertinent facts relevant to your particular situation. The information is provided "as is," with no assurance or guarantee of completeness, accuracy, or timeliness of the information, and without warranty of any kind, express or implied, including but not limited to warranties of performance, merchantability, and fitness for a particular purpose.

Powered by

Copyright © IndustryNewsletters All rights reserved.

This email was sent to: support@digitaleel.com

Mailing address: 22476 Sacramento Ave, Port Charlotte, FL 33954