| | |
| --- | --- |
| Hi Website Visitor, Your Employer's Choice Solutions, Inc. Newsletter for Friday, April 13, 2018! | |
Employer's Choice Solutions
Joni Prose
President
jprose@employerchoice.com
(941) 627-0777
If You Are A PEO Client, Access to Capital for Growth is a Phone Call Away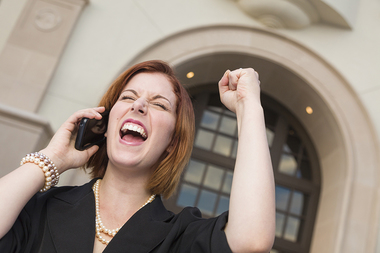 What if you could secure funding for your business with just a phone call? No application, no lien, no collateral and no personal guarantee required – period. Sounds too good to be true? Well, it's true. Since you are a client of a PEO you are pre-qualified. Use the cash to invest in your business, buy inventory, hire personnel, pay your bills or do more marketing.

How much does it cost? Rates start at 4% APR. We have partnered with the only company that has this incredible program. The Payroll Funding Company pays your payroll, so you can invest in growing your business. A phone call today pays your payroll tomorrow.

Want more information? Contact me at jprose@employerhoice.com or call the office at: 941-627-0777 and we will answer your questions and get that phone call scheduled.
---
Your Comments
Saved Articles
Comments and Feedback
Refer A Friend
Your Privacy

Our firm provides the information in this e-newsletter for general guidance only, and does not constitute the provision of legal advice, tax advice, accounting services, investment advice, or professional consulting of any kind. The information provided herein should not be used as a substitute for consultation with professional tax, accounting, legal, or other competent advisers. Before making any decision or taking any action, you should consult a professional adviser who has been provided with all pertinent facts relevant to your particular situation. The information is provided "as is," with no assurance or guarantee of completeness, accuracy, or timeliness of the information, and without warranty of any kind, express or implied, including but not limited to warranties of performance, merchantability, and fitness for a particular purpose.

Powered by

Copyright © IndustryNewsletters All rights reserved.

This email was sent to: support@digitaleel.com

Mailing address: 22476 Sacramento Ave, Port Charlotte, FL 33954