FSAs: The Missing Piece of the Benefits Puzzle
Millions of workers have access to flexible spending accounts (FSAs) — tax-saving vehicles that let your employees set money from paychecks aside on a pretax basis to cover anticipated health care or dependent care expenses.
The Tax Cuts and Jobs Act that overhauls the tax code makes no changes to the tax treatment of health dependent care FSAs. The key change for FSAs in 2018 affects those who use them for health care costs: The annual limit is tied to the inflation rate, and price increases over the past year will lift the contribution limit over 2017 by $50 to a total of $2,650. The limits for dependent care FSAs are holding steady at $5,000 for single-tax filers and married couples filing jointly, and $2,500 for married couples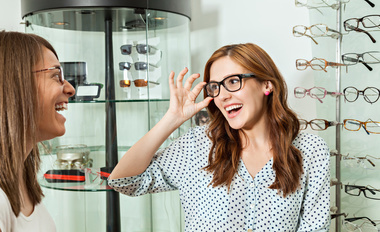 filing separately.
No health insurance policy covers everything, and that's where FSAs come in. They are reserved to pay for your workers' out-of-pocket health care costs — and what's special is the workers don't have to pay taxes on the money put into the account.
Used correctly, FSAs can produce huge tax savings. Yet a surprising number of employees don't take advantage of FSAs. One reason: They typically work on a use-it-or-lose-it basis.
Employees contribute a specific amount to their accounts, rack up eligible expenses and then get reimbursed or get the amount debited from a prepaid account.
The amount committed during enrollment is the amount they have to work with during their plan year. Employees can't change their minds later to add more or reduce the contribution. The only exceptions are for qualifying life events, such as getting married or divorced, or having a child.
Health care FSAs are used to pay for expenses on medications, doctor's office visits and medical equipment such as blood sugar monitors. Over-the-counter medications also are eligible for FSA reimbursement, but they need a prescription to qualify.
Dependent care FSAs are used to pay for such child care expenses as day care, preschool or summer camp.
You as an employer can help make FSAs more attractive: FSA rules have evolved to protect employees from large losses. You can allow workers to preserve unused FSA funds or give participants more flexibility via one of the following options:
A $500 carryover, which allows participants to roll that much money into the upcoming plan year without that sum counting toward the total contribution.

A two-and-a-half-month grace period — until March 15 of the following year — which allows participants to incur eligible expenses for roughly another 10 weeks once the plan year comes to a close.
Employers do not have to offer either option, and they are not allowed to offer both.
If you offer one of the protections above, your employees will see FSAs as offering less risk. FSAs can benefit every employee — individuals, families and soon-to-be retirees. By setting aside pretax dollars, your workers pay fewer taxes and increase their take-home pay.
---
Your Comments