Do You Know Your Turnover Rate?
Employee turnover is the percentage or number of employees who leave a company and are subsequently replaced. Industry experts put the cost of replacing an employee at somewhere between 50 percent and 60 percent of the departing employee's salary. This can take a toll on your profit margin, which is why calculating and controlling turnover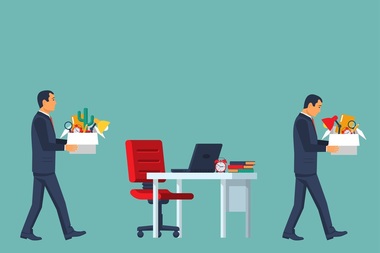 must be a priority.
Calculating turnover
According to the Society for Human Resource Management, you can calculate the turnover rate by taking the number of separations during a month divided by the average number of employees multiplied by 100.
Here it is as a formula:
Number of Separations / Average Number of Employees x 100 = Turnover Rate
Before you attempt to calculate your turnover rate, make sure you know your employee headcount, which is the total number of employees on your payroll, including full-time, part-time and temporary employees plus employees who are on leave or are temporarily laid off.
Also, you'll need to run headcount reports periodically throughout the month, such as weekly or at the start, middle and end of the month. This is important because the reports will probably differ if you've had terminations at varying times throughout the month — and this will affect your average number of employees and your turnover rate.
To arrive at your average number of employees, add up the headcounts from each of the reports you ran throughout the month and then divide that sum by the number of headcount reports used for the month.
Then, determine how many employees have left the company throughout the month. Divide that number by the average number of employees and then multiply the result by 100. Voila! You have your turnover rate.
But how does it compare to others in your industry?
Reviewing BLS turnover data
The Job Openings and Labor Turnover Survey (JOLTS), conducted by the Bureau of Labor Statistics, provides information on job openings, hires and separations based on industry and geographic region. You can obtain the total number of separations and turnover rate for your industry via the JOLTS report, and then see how your company's turnover rate measures up. The report also breaks down separations according to quits, layoffs and discharges by industry and region; therefore, you can benchmark using those variables.
If your turnover rate is lower than the average in your industry, your employees are probably content. But if your turnover rate is higher than the average in your industry, you may want to revisit your retention strategy. In our current high-employment environment especially, it's important to keep the turnover rate low so you aren't scrambling through a limited pool of potential employees.
---
Your Comments