Know the Major Laws Affecting Employee Benefit Plans
Multiple laws must be considered when implementing, evaluating, and updating employee benefit plans. It is essential to remember that not all laws affect every employer in the same way. Therefore, knowing which laws apply to your benefit plan is the first step toward compliance.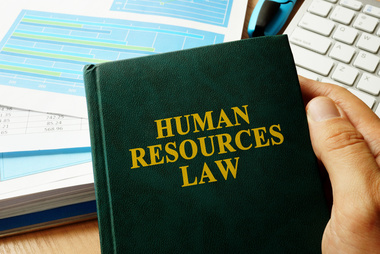 Employee Retirement Income Security Act
The Employee Retirement Income Security Act of 1974 (ERISA) sets the minimum standards for group retirement and welfare plans, including health and life insurance plans and 401(k) plans. Amended several times since its enactment in 1974, ERISA applies to most private employers with group benefit plans. To be ERISA-compliant, the plan must meet certain reporting, accountability, and disclosure standards.
ERISA is enforced by the U.S. Department of Labor, the Internal Revenue Service (IRS), and the Pension Benefit Guaranty Corporation.
Health Insurance Portability and Accountability Act
In 1996, ERISA was amended to include the Health Insurance Portability and Accountability Act (HIPAA). HIPAA's goal is to safeguard protected health information, reduce health-care fraud and abuse, and prevent discriminatory practices of group health plans. Employers cannot, for example, discriminate against plan participants based on specific health factors, such as prior claims experience and previous medical conditions.
HIPAA is enforced primarily by the Department of Health and Human Services' Office for Civil Rights.
Consolidated Omnibus Budget Reconciliation Act
Similar to HIPAA, the Consolidated Omnibus Budget Reconciliation Act of 1985 (COBRA) is an amendment to ERISA. COBRA-covered employers must provide continuing health coverage for a limited period of time to employees and their families who lose their health benefits because of voluntary or involuntary termination, reduction in work hours, divorce, or other qualified life event.
COBRA is enforced by the U.S. Department of Labor.
Internal Revenue Code
The Internal Revenue Code (IRC) contains the U.S. federal tax laws, including those pertaining to employee benefits. The IRC establishes administrative rules for certain group benefits—such as cafeteria plans and employer-sponsored retirement plans—and determines which benefits are taxable. This area of employee benefits is governed by a sea of laws dealing with not just taxation of benefits but also reporting of benefits.
The IRC is enforced by the IRS.
Equal Employment Opportunity
Equal employment opportunity (EEO) laws prohibit discrimination and harassment against applicants and employees. Both applicants and employees must receive equal employment opportunities, without regard for race, color, national origin, age (40 or older), disability, sex, and genetic information. EEO laws cover all areas of employment, including recruitment, termination, promotion, training, compensation, and employee benefits.
EEO is enforced by the Equal Employment Opportunity Commission.
Affordable Care Act
Passed in 2010, the Affordable Care Act is a comprehensive health-care reform law that contains, among other things, an employer mandate. Per the mandate, employers with 50 or more full-time equivalent employees must offer affordable, minimum essential health coverage or potentially pay a penalty for failing to provide the required coverage. Note that compliance is not just about adhering to the federal laws relevant to your employee benefit plan but also about meeting applicable state requirements.
The Act is enforced by state regulators, the Centers for Medicare and Medicaid Services, and the IRS.
If you need help deciphering the many employment-related laws and regulations, contact us today.
---
Your Comments