Make Your Next Open Enrollment Season the Best One Yet
Open enrollment allows employees to elect or change their benefit options during a certain period of time each year. It is typically a hectic period, as employees tend to have many questions about benefits during this time.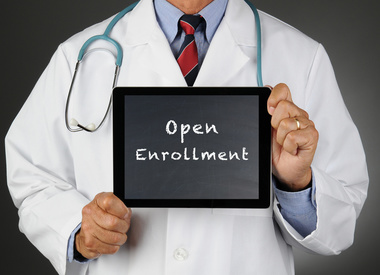 The human resources (HR) team has the monumental burden of ensuring a smooth open enrollment for employees throughout the organization. To accomplish this, you'll need to develop effective internal strategies before open enrollment.
Plan Early and Solicit Feedback
Ideally, planning for next year's open enrollment season should begin shortly after the last one ends, while you still remember its effects. Evaluate what went well and what could have gone better during the last season.
Solicit feedback from employees to gauge their satisfaction with their benefit choices and the enrollment process as a whole. Let them know you'll consider their input, as this demonstrates that you value their opinions.
Communicate Changes
If your next open enrollment season will involve major changes, be sure to start the communication process early. Promote any new perks you've added to your benefits program. Be upfront about changes that employees may perceive as bad news, such as higher premiums or deductibles. Explain why such changes are necessary. Emphasize benefits that portray you as an employer of choice, including company wellness and mentoring programs.
Include managers and supervisors in key discussions. Inform them of upcoming changes and ask for their help in the rollout. They can, for example, remind their employees that open enrollment is fast approaching. Employees, in turn, will be able to evaluate their personal and financial situations ahead of time and decide whether they need to make changes to their benefits.
Consider using multiple communication methods to explain benefit options—such as webinars, booklets, infographics, FAQs, videos, and face-to-face meetings. Repeat key messages in a variety of ways and be open to using different methods to appeal to different demographics, such as social media for millennials and mailings for baby boomers.
Harness the Power of Technology
Although you can use a paper-based open enrollment process, this approach is not only time-consuming and prone to errors but also rapidly becoming obsolete. Today, many employers leverage HR technology that vastly reduces data entry errors and comes with self-service functions. Rather than filling out paper forms and engaging in telephone-tag with HR staff, employees can now review, edit, and submit benefit transactions themselves.
A well-designed HR platform automates your open enrollment process, stores information about individual plans, and lets you compile reports on employee benefits. You can schedule notifications and also share benefits information in a variety of formats with your employees.
Open enrollment can be a stressful time, with a surge in employee requests that require individual attention. If you want to better understand how the right HR technology can take the pressure off your HR team while also empowering employees to take control of their benefit elections, contact us today.
---
Your Comments