How Many Hours Can Employers Require Employees to Work?
The Fair Labor Standards Act (FLSA) has not established minimum or maximum work hours, except in the case of child labor. Consequently, under federal law, employers have free reign to schedule adult employees to work as many hours as necessary per day or week, provided that state law or an employment contract does not say otherwise.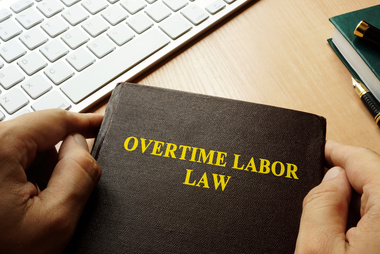 Regarding child labor, however, employees 14 and 15 years of age can be required to work only up to 3 hours during school days, 18 hours during school weeks, 8 hours during nonschool days, and 40 hours during nonschool weeks.
Most states follow federal guidelines, leaving it up to the employer to schedule work hours as they see fit (except in the case of child labor). If both federal and state child labor laws apply, use whichever law is most beneficial to the employee.
Despite employers having much leeway when it comes scheduling work hours, a few states have limitations outside of child labor.
"One Day Rest in Seven"
States such as New York, Wisconsin, and Illinois have "One Day Rest in Seven" laws mandating that employees receive at least 24 hours of rest in each seven-day workweek, effectively curbing the workweek to six days. Depending on your state, this rule might not pertain to all employees, as some jobs may be exempt.
Keep in mind that any rest or meal breaks provisioned by state law should be granted accordingly to employees.
Legal Work Hours and Overtime Pay
It's not unusual for states to set legal maximum regular hours, or a certain number of hours they consider to be a normal workweek or a legal day's work. In California, the legal maximum number of regular hours typically is 8 hours a day, 40 hours a week. Indiana regards a normal workweek as having 37.5 hours. In Florida, a legal day of work for manual laborers is 10 hours.
Unless an employment contract or collective bargaining agreement says otherwise, an employer can require an employee to work more hours than the legal maximum regular hours. The employee, however, must receive overtime pay for work hours exceeding this legal maximum amount. If you're mandating overtime or have employees who voluntarily work overtime, be sure to check state law for potential restrictions.
In California, an employee cannot be terminated because he or she refused to work more than 72 hours in a week. Employees in Maine cannot be forced to work more than 80 hours of overtime in any consecutive two-week period. In New York, nurses who voluntarily work more than 16 hours in a 24-hour period may be exposing themselves to a charge of unprofessional conduct, as working such long hours consecutively could be perilous to patient safety.
Although employers have a lot of freedom when it comes to scheduling work hours, they should remember that overworked employees make for unproductive workers. If you want help sorting out the number of allowable hours for your employees, contact us today.
---
Your Comments