Make Employees Smile with Dental Benefits
Employees with dental benefits are more likely to visit dentists to receive regular treatment, and employers want plans offering more frequent dental cleanings at 100 percent coverage, especially for pregnant workers and their children, since dental exams are an early detector for gestational diabetes and early childhood diabetes.
Employees have become more astute health care purchasers who want the most choices possible in their selection of dentists with greater control over out-of-pocket costs. Better technology improves the speed and accuracy of health information in a way that positively impacts employee health.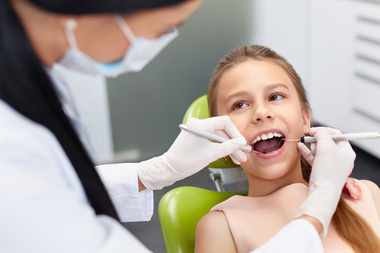 A typical stand-alone dental plan is considered "excepted benefits," which means it's not subject to the 40 percent excise tax known as the "Cadillac" tax, which has been delayed until 2020. Some employers are adding dental benefits to soften the blow to employees as they cut back on traditional medical benefits to save costs.
Benefits and human resource consultancy Segal Group Inc.'s 2016 Health Plan Cost Trend Survey found that costs for dental coverage were expected to shrink. Dental plans in particular were projected to decrease to 3.5 percent of an employer's annual health care budget for fee-for-service plans and dental plan organizations. (Of course, changes in Washington can affect costs over time.)
While it makes good health and fiscal sense to offer these benefits, insurance companies have had to adjust to give both employers and employees what they want: information and ease of access, ensuring that dental plans are capable of driving down costs and keeping employees well.
As employers' health care costs have climbed, employees gotten savvier with spending. Gone are the days when employers make benefits decisions based on what employees have been doing. Now, employers ask for numbers to back every decision.
And as you demand more information, benefits suppliers say they're more data-driven than ever before to be able to spot trends to determine exactly how use of the benefit serves everyone involved.
So as an employer, take advantage of this data. If you want to break down by department who is using benefits and how often, ask for that information. This can help you make plan decisions that cut the fat and offer only what employees demonstrate they need.
The desire to buy plans that employees will use means that the plans themselves are changing. In the past, dental plans were generic. Employers could choose to offer plans with 100 percent, 80 percent or 50 percent coverage. Typically, this included a $50 deductible with a $1,000 maximum benefit, according to Humana's employer group segment.
The demand for data means that employers are coming back to providers and asking for higher annual maximums and smaller copays, more consistent with what the typical medical offerings look like, says Humana.
Millennial employees, who are increasingly international, present both a challenge and potential solution for a growing segment of the workforce today. Mobile apps that provide access to temporary dental benefits while employees — and even employers — travel to different countries, offer a list of providers and translation services in more than 160 languages, helping a great deal during the appointment. Apps can also store insurance card information, while allowing employees to compare costs and reviews of in-network dentists.
So definitely think about offering dental coverage — and discuss all your options with providers before making a decision.
---
Your Comments