Industrial Design 101
Industrial design has been a popular trend for some time now. Inspired by manufacturing or warehouse spaces, this type of design blends the use of wood and metal to create an industrial look. Whether you want to incorporate this feature into your living space, kitchen or bedroom, some things will make the design cohesive and functional. Following are the basics you need to know about industrial design.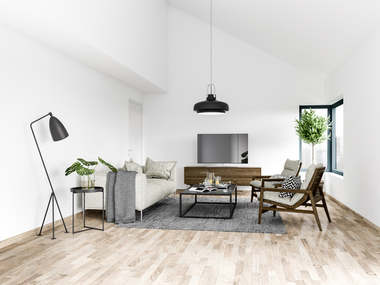 A Mix of Different Design Schools
One thing you'll notice with industrial design is that it doesn't stick to one design school. You'll see elements of mid-century modern or even boho accents. It's perfectly okay to blend these design elements into your industrial-themed room.
Rustic Color Palates
A unifying factor for a lot of industrial design is the use of a rustic color palate. Think about the heavy industrial accents with iron and even rust. Colors like ruddy browns, dark grays and earth tones are a great starting point for your design concepts.
Bold, Large-Scale Furniture
Industrial design uses a lot of large, bold pieces. Use a statement piece for your sofa, potentially in rustic leather. Add large tables, chairs and other accent pieces. Small-scale furniture doesn't stand up to the other industrial design elements.
Mix Metal and Wood
The very reason you want to use large-scale furniture is to accent the mixture of metal and wood. You can incorporate pieces that use both materials or you can mix and match wooden tables with metal accents around the house or vice versa.
Blend the Rug
An element of industrial design that most professionals agree on is the use of a rug to tie the room together. But it's important that the rug blend with the rest of the design. For instance, don't use a bold unexpected pop of color this way. Aim for something neutral and natural.
Focus on Light Fixtures
Light fixtures are a great way to add an industrial flair to a room. Choose large pieces using dark metals, like wrought iron. You don't have to get something as heavy as iron, many lighting manufacturers make lights that mimic the look. Be sure to install a mix of overhead lighting, wall lighting and lamps.
If you're wondering whether industrial design is right for your dream home, call us today.
---
Your Comments