Is This Your Situation: Want to Increase Appeal in Your Rental Property?
We know you've put a lot of work into your rental property. It's possible that you've even lived there yourself at one time or another. However, your renters may not share your same tastes, interests or needs. Here are 5 ways you can increase appeal in your rental property:
1. Read Reviews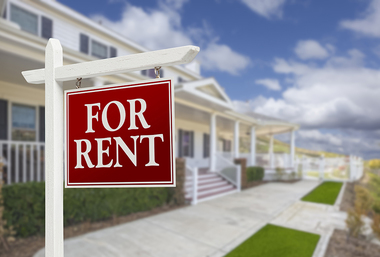 Online reviews have become increasingly influential when it comes to making a purchase. But something you might not have considered is how valuable they can be to you as a landlord. Reading customer reviews can tell you what your renters liked about your property and what they didn't like. These insights can aid you in understanding what you need to change in order to increase appeal in your rental property.
2. Decorate to the Latest Trends
To get ideas, try looking to Pinterest. There are thousands upon thousands of boards dedicated to trendy home decoration ideas. Keeping up with the latest trends will make the property feel more modern and fresh. No one wants to move into an apartment that feels dated and old.
3. Keep Up with Maintenance
It's important to regularly visit the property to make sure everything is working properly. Not only should you do routine checks each time a renter moves out, but you should also do monthly walkthroughs to ensure that things like smoke detectors are working and that there are no structural issues.
Check that all the lightbulbs work, turn all the appliances on and off, inspect the state of the paint on the walls and anything else you can think of. These things seem small, but your tenants will feel cheated if your rental property seems run-down.
4. Landscape
Curb appeal can go a long way. The exterior of your rental property sets the tone for what's on the inside. If the landscaping is lacking, it may deter potential tenants.
Plant flowers that can bloom in the winter or make sure you're working with plants that thrive in your region. Hire a landscaping company to trim the bushes about once every two weeks.
5. Forgo Carpeting
You may have done a background check on your renters, but the truth is you have no idea what's going to happen once you hand over those keys. They could have secret pets, raging parties or a knack for oil painting in the living room.
Either way, your carpet is at risk of needing to be replaced with each new tenant. Why not save yourself both time and money by forgoing carpeting. Your home will also look cleaner, more open and inviting.
If you need more advice or help renting or selling your property, give us a call.
---
Your Comments