| | |
| --- | --- |
| Hello Janine! - Sending you some Real Estate News & Articles for Wednesday, April 12, 2017 | |
Janine Rose
Multi-Million Dollar Producer
(908)-229-6253
janine@janinerose.com
BHHSNJ
659 Mountain Boulevard
Watchung, NJ 07069
3 Cities Primed and Ready for Millennials
Before exploring the top cities that millennials are flocking to, let's take a moment to discuss what many millennials want out of a home. For many, it is their first home outside of their parents', or their first time actually owning the space they live in, rather than simply being tenants. There are already clear trends that indicate the sorts of things that millennials want to buy into and prefer in a home.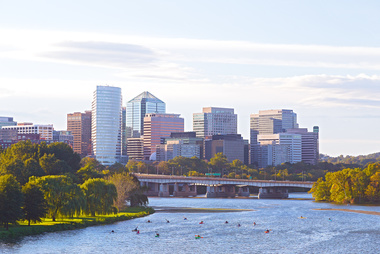 Among these marked preferences is a visual style that blends rustic wood (often recycled) with clean lines of modern architecture. Bursts of color that liven up spaces is also sought after. Colored lights in a shower is an oft-cited example of these color pops that serve to make a given room more interesting to a Gen-Y buyer. Stemming off of this, most millennials appear to want more environmentally friendly, smaller homes. Why waste money heating and cooling rooms that are rarely used? is a prevailing line of thought.

Now onto the cities that are attracting this digitally-enabled cohort! Millennials want tons of amenities within walking distance of their house. They want home technology and good cell phone reception. Additionally, millennials are less likely to compromise on being in a good school district. And the best cities for all these qualities are …

1. Cambridge, Massachusetts
Cambridge has been at the top of many millennials' lists of best places to live for several years now. With great access to restaurants, bars and coffee shops, this diverse and well-educated city certainly lives up to its vaunted name. Unfortunately, it lives up to its name in cost of living as well, though for many, this one downside in a sea of upsides is worth the added cost!

2. Arlington, Virginia
The home of the Pentagon is also proving to be an exceptional city for Generation Y. With an abundance of things to do and a great community, it's no wonder that this city is quickly being filled up with millennials. The cost of living here is quite a bit lower than Cambridge, and that combined with decent access to bars, coffee shops and restaurants, lands good old Arlington at number two on our list.

3. Ann Arbor, Michigan
This safe and well-educated city is among the best for home-seeking millennials. Home to Ann Arbor is to the University of Michigan – a frontrunner of research universities in the U.S. While the population of millennials is still small, roughly 17% of the population, that percentage is rising swiftly. Soon the joys of this affordable and fun city will belong to even more millennials.
---
Your Comments
Saved Articles
Comments and Feedback
Refer A Friend
Your Privacy

Our firm provides the information in this e-newsletter for general guidance only, and does not constitute the provision of legal advice, tax advice, accounting services, investment advice, or professional consulting of any kind. The information provided herein should not be used as a substitute for consultation with professional tax, accounting, legal, or other competent advisers. Before making any decision or taking any action, you should consult a professional adviser who has been provided with all pertinent facts relevant to your particular situation. Tax articles in this e-newsletter are not intended to be used, and cannot be used by any taxpayer, for the purpose of avoiding accuracy-related penalties that may be imposed on the taxpayer. The information is provided "as is," with no assurance or guarantee of completeness, accuracy, or timeliness of the information, and without warranty of any kind, express or implied, including but not limited to warranties of performance, merchantability, and fitness for a particular purpose.

Powered by

Copyright © HomeActions, LLC All rights reserved.

This email was sent to: janine@janinerose.com

Mailing address: Berkshire Hathaway, 659 Mountain Blvd, Watchung, NJ 07069