Retirement: Looking Beyond the Financials
Having enough cash in the bank is no guarantee of an idyllic retirement. One common shortfall in retirement preparations is deciding what to do with your time. Have you spent any time identifying meaningful activities to fill the next 20 or 30 years? The freedom of an empty calendar is sweet and offers the possibility of taking advantage of all the things you've always wanted to do. How will you stay engaged and excited about the future?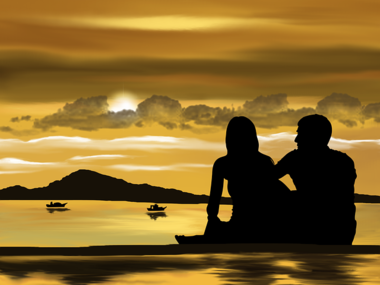 It's not uncommon for people to be only a few months from retirement without a plan. To make the most of your second act, look ahead to the life you hope to live. Don't give your two-week vacation more prep time than a two-decade or more retirement.
In the beginning, you'll keep busy doing various projects, catching up on hobbies and taking it easy from the stress of the working world. After the initial honeymoon period — what then?
Take control. Consider the possibilities, opportunities and challenges. Imagine yourself two years into retirement — what will your day look like? How about five or 10 years down the line? No one wants to be bored when there's so much potential and freedom.
Here are a few questions to consider:
What meaningful activities and new interests might you add to your routine?
What were you passionate about when you were younger?
What interests were you forced to put aside for lack of time while working?
What things around you pique your interest?
What will your lifestyle be at age 70? Age 80?
Are you a closet writer, composer, singer, dancer or artist?
What would you choose to do if you had no other demands on your time?
What interests are shared between you and your partner?
Let's look at your relationship with your partner in life. You've spent the past 20, 30 or maybe even 40 years away from each other nine to 10 hours per day, five or six days a week. You've lived together, but you haven't lived together all day long. You've developed habits, your way of doing things, and have learned to live in your space. You eat lunch your way and your spouse eats it another way.
Getting used to being around each other could take months, even a year. For example, you may need to learn to communicate in different ways. It's a huge adjustment. And you'll want to give each other some space — before you need it. You may want to consider pre-retirement counseling.
Have you discussed what retirement means to your spouse? You may be operating with completely different expectations. You may be looking forward to golfing every day while your mate has been looking forward to traveling. Make room for each other's ideas and learn to compromise. You'll find that the beginning of retirement is a lot like the beginning of your marriage — you will be learning to live together all over again.
And don't forget to keep moving. Physical fitness is important — find a local high school track or jogging trail and start walking. It's good for your heart, muscles, blood pressure and bones. It's also good for your brain and your libido.
Make sure you get what you need. OK, you can watch the grandkids, but take some time off; it helps keep your kids independent as well.
---
Your Comments