| | |
| --- | --- |
| Here Are Your Articles for Wednesday, June 07, 2017 | |
Three Reasons You Should Pay Your Manufacturing Employees More
It's true, you do get what you pay for and that is especially true for reliable, qualified employees. Since the most recent recession ended, manufacturing companies have pinched pennies to ensure that they won't face another downturn. But how can you reconcile this with pay rates for new skilled employees?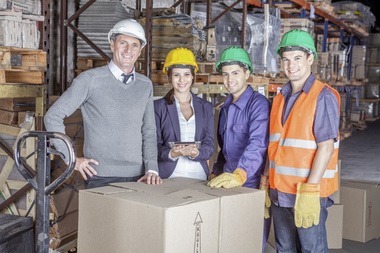 There are good reasons you might want to consider paying more to a superstar candidate. So let's take a closer look at scenarios in which it might be time for a pay hike:
If you're not competitive. Before you start your next negotiation, look at the typical hourly rates for other manufacturing jobs in your area. If other production companies are paying more, you're going to struggle to get, and keep, the best employees. Salary.com and Indeed provide insight into what competitors are paying for similar jobs. If you find that the hourly rate you're offering isn't in line with industry expectations, you may want to take some time to reevaluate.
If their skills are irreplaceable. Although many manufacturing managers believe that everyone is replaceable, that isn't always true. Some skills will be much harder to replace than others, and your production will suffer if people possessing key skills are constantly leaving. Every candidate is different, and they each bring different skills to the table. If you're hiring for specialized skills, you may want to consider paying more for the most qualified candidate. Don't risk losing out on a big project just because you didn't line up the best people for the job. You can create employee loyalty if you treat them like an investment.
If you have high turnover. If your manufacturing facility experiences a lot of turnover, it could be a sign that your pay rates are not at a level that will keep employees happy. High turnover can be more expensive than engaging your current workforce, so consider raising pay rates and increasing the entry-level rate to attract a better caliber of candidate. Again, you don't want to start fresh with each project with an unproven team.
What is your budget for your next new hire? Contact our employment experts to learn more about hiring the best skilled labor for your manufacturing facility.
---
Your Comments
Tim Sinclair
Director
(843) 577-5843
tsinclair@websterrogers.com
40 Calhoun Street, Suite 320
Charleston, SC 29401
Saved Articles
Comments and Feedback
Refer A Friend
Your Privacy

Our firm provides the information in this e-newsletter for general guidance only, and does not constitute the provision of legal advice, tax advice, accounting services, investment advice, or professional consulting of any kind. The information provided herein should not be used as a substitute for consultation with professional tax, accounting, legal, or other competent advisers. Before making any decision or taking any action, you should consult a professional adviser who has been provided with all pertinent facts relevant to your particular situation. Tax articles in this e-newsletter are not intended to be used, and cannot be used by any taxpayer, for the purpose of avoiding accuracy-related penalties that may be imposed on the taxpayer. The information is provided "as is," with no assurance or guarantee of completeness, accuracy, or timeliness of the information, and without warranty of any kind, express or implied, including but not limited to warranties of performance, merchantability, and fitness for a particular purpose.

Powered by

Copyright © IndustryNewsletters All rights reserved.

This email was sent to: rhowell@websterrogers.com

Mailing address: 40 Calhoun Street, Suite 320, Charleston, SC 29401