Tax Credits for Companies Planning to Hire
After the election of President Trump in November 2016, many small businesses were optimistic about his "America first" policies. He promised to be the greatest job producing president in history and even before his inauguration many large companies had already announced their intention to expand operations in the US and to hire American workers. Between February and October 2017, the Bureau of Labor Statistics reports that the US has added approximately 1,469,000 jobs. If your business has added new jobs or if you expect to add new jobs in the near future, be sure that you don't overlook the tax advantages available to you.
South Carolina provides a tax credit against South Carolina income tax liability for qualifying businesses creating and maintaining new jobs in the state. The traditional job tax credit is available to any eligible business that has added 10 or more full-time jobs. The small business job tax credit is available to eligible businesses with less than 100 employees at year end that have added at least 2 full-time jobs. The amount of the credit ranges from $750 to $8,000 per job depending on the county in which the jobs are created and, for the small business credit, the amount of gross wages paid to each employee.
Credits can be claimed for five years beginning in Year 2 after the creation of each new full-time job assuming that those jobs are maintained. Small businesses can claim the credit beginning in the year the new full-time job was created. Unfortunately, the credit can only be used to offset 50% of the taxpayer's South Carolina income tax liability, but any unused credit can be carried forward for 15 years.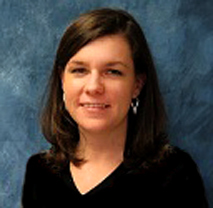 The calculation of the credit can be quite complicated, but it can also be quite beneficial. If you have recently expanded operations, opened a new location, or simply added a couple positions within your business, be sure to contact your local WebsterRogers office and inquire about your eligibility for the jobs tax credit.
Jessie Hazel, CPA joined WebsterRogers in 2007 and currently works as a Senior Tax Associate in our Columbia office. She is a gradaute of Lander University with a Bachelor of Science in Accounting. Jessie is a member of the South Carolina Association of Certified Public Accountants (SCACPA) and the American Institute of Certified Public Accountants (AICPA). You can reach Jessie at jhazel@websterrogers.com or (803) 312-0001.
---
Your Comments