| | |
| --- | --- |
| Here Are Your Articles for Tuesday, September 26, 2017 | |
MACRA: It's not too late!
In order to avoid up to a 4% cut in reimbursement in 2019, CMS would like to see 90-days of reported data within the 2017 calendar year. With October 1 right around the corner, time is limited to make sure these reports are accurate and trending in the right direction for each facility that is not reporting under a Clinically Integrated Network (CIN) or through an Advanced Payment Model (APM). We encourage you to check your participation status to make sure you meet the criteria this year by entering the NPI at the following here.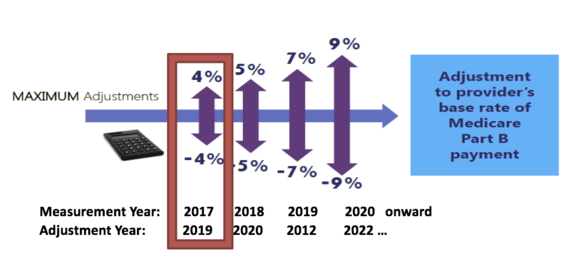 If you have questions or need help implementing MACRA in your practice, please contact Jaime Brabb at (843) 577-5843 or jbrabb@websterrogers.com.
---
Your Comments
Nelda Fields | Debra Turner
Healthcare Services Group | Partners
(843) 577-5843
healthcare@websterrogers.com
40 Calhoun Street, Suite 320
Charleston, SC 29401
Saved Articles
Comments and Feedback
Refer A Friend
Your Privacy

Our firm provides the information in this e-newsletter for general guidance only, and does not constitute the provision of legal advice, tax advice, accounting services, investment advice, or professional consulting of any kind. The information provided herein should not be used as a substitute for consultation with professional tax, accounting, legal, or other competent advisers. Before making any decision or taking any action, you should consult a professional adviser who has been provided with all pertinent facts relevant to your particular situation. Tax articles in this e-newsletter are not intended to be used, and cannot be used by any taxpayer, for the purpose of avoiding accuracy-related penalties that may be imposed on the taxpayer. The information is provided "as is," with no assurance or guarantee of completeness, accuracy, or timeliness of the information, and without warranty of any kind, express or implied, including but not limited to warranties of performance, merchantability, and fitness for a particular purpose.

Powered by

Copyright © IndustryNewsletters All rights reserved.

This email was sent to: rhowell@websterrogers.com

Mailing address: 40 Calhoun Street, Suite 320, Charleston, SC 29401