| | |
| --- | --- |
| Here Are Your Articles for Tuesday, September 26, 2017 | |
Is This Your Situation: Creating a Compensation Plan for Your Dental Practice
As much research as you may have done, you likely will find that employee salaries are omitted from traditional estimates of dental practice expenses. But you cannot afford to ignore this information when arranging your financial plan. Your employees are essential to the success of your practice, and without them, you will not achieve your goals.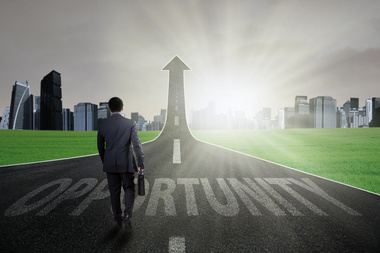 Let's take a closer look at what you need to know about paying staff at your dental practice:
Include your time as a practice owner. Your gross billing is the fees charged for dental care within a calendar year. If you own your practice and are calculating gross billing, it is important to include your salary as dentist. When you do, expenses can quickly rise to about 90 percent of your gross billing, dropping your profit margin to just 10 percent. As the only business that does figure in the compensation for the owner of the business, dental offices are often looked at as having a 40 percent profit margin. This calculation hurts the bottom line for dentists who own their own practice.
Consider positions within your office. As the owner of a dental practice, you are not the only employee. It takes multiple skills to make a practice successful, so accounting for salaries across the board is essential. You may also employ the following:

Office manager
Practice administrator
Dental assistants
Dental hygienists

Use Salary.com or other tools to determine pay. Each of your skilled employees requires a compensation that reflects the industry averages as well as the salaries specific to your area. Salary.com is one of the best resources to determine what positions pay in your town. An office manager might make around $20 per hour, while a practice administrator can earn an annual salary of about $67,000. Salary.com is just one of several resources you should consult when establishing salaries in your practice.
Contact financial and employment experts. There are multiple ways you can determine the best salary solutions for your dental office. Talk with an accountant to evaluate your numbers and to better understand the gross billing your practice needs so that it can support salaries. Talk with employment experts to help you hire the right team to provide the best care for your patients.
Start today by talking to your accountant and learn more about how employee salaries can affect your dental office.
---
Your Comments
Nelda Fields | Debra Turner
Healthcare Services Group | Partners
(843) 577-5843
healthcare@websterrogers.com
40 Calhoun Street, Suite 320
Charleston, SC 29401
Saved Articles
Comments and Feedback
Refer A Friend
Your Privacy

Our firm provides the information in this e-newsletter for general guidance only, and does not constitute the provision of legal advice, tax advice, accounting services, investment advice, or professional consulting of any kind. The information provided herein should not be used as a substitute for consultation with professional tax, accounting, legal, or other competent advisers. Before making any decision or taking any action, you should consult a professional adviser who has been provided with all pertinent facts relevant to your particular situation. Tax articles in this e-newsletter are not intended to be used, and cannot be used by any taxpayer, for the purpose of avoiding accuracy-related penalties that may be imposed on the taxpayer. The information is provided "as is," with no assurance or guarantee of completeness, accuracy, or timeliness of the information, and without warranty of any kind, express or implied, including but not limited to warranties of performance, merchantability, and fitness for a particular purpose.

Powered by

Copyright © IndustryNewsletters All rights reserved.

This email was sent to: rhowell@websterrogers.com

Mailing address: 40 Calhoun Street, Suite 320, Charleston, SC 29401