Is This Your Situation: Admitting a New Partner to a Medical Practice
Finding the right partner to share your medical practice is like finding the right partner to share your life. You should have the same outlook, similar values, and be able to sort out inevitable problems with minimal drama.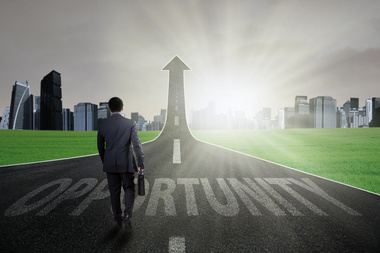 But as baby boomer doctors begin to see the prospect of retirement ahead, it may be time – perhaps, way past time – to add a partner to continue the practice and to fund their retirement nest egg.
Finding a New Partner
You'll be spending a lot of time with your new partner, really more time than you spend with your family; so the fit has to be right. Mostly, you should share the same philosophies about patient care and running a small business, as well as agree on how and when to invest in the practice.
Owning a practice isn't for every health-care professional. If you hope that your new partner will someday take over the practice, that should be the first thing you discuss with candidates. And don't be surprised if candidates get all up in your business. They'll want to see financial records, tax returns, vendor records, and all other documents that show how you manage and run your practice.
Setting a Buy-In Price
After you've found "the one" to add to your practice, then you have to determine how much buy-in money you'll require to make them a partner. Buying in is based on the value of a practice, which can be difficult to determine and is a subject of debate from both sides of the deal. Principal factors to consider include location, years in business, stability, demand, staff, and projected revenue growth.
Some variables are facts, like years in business; others are arguable, like revenue projections. Negotiations will follow, which will be the first test of this new partnership. Make sure both sides are happy, or equally unhappy, about the way the buy-in is structured. Any lingering hard feelings can hurt the new union.
Financing a Buy-In
It may not be brain surgery, but the way buy-ins are financed can be complicated and affect the practice's finances, the senior partner's ability to retire, and the new partner's ability to make payments. Typically, the new partner will pay part, maybe 10 percent to 20 percent, of the purchase price upfront, and gradually will pay off the remainder according to the terms of a promissory note. Another way to structure buy-ins is to consider a junior partner's "sweat equity" – hard work and contributions to the practice – over several years as part of his buy-in payments.
Buy-ins can be a tricky business. The way you structure a buy-in can have tax consequences and can determine whether the senior partners can take retirement while they're still healthy enough to enjoy it.
Give us a call, and we can help you set a fair price for your practice and advise new partners on how to finance this big step in their career.
---
Your Comments