Need a Loan for Your Dental Practice?
As a dentist, you're already in a great industry. People need your services and they always will. You're smart to want to open up your own practice. What's next? Securing a loan. You have some advantages in the loan application process given the stability of your industry, but you should still prepare yourself with some of the basics of procuring a dental practice loan.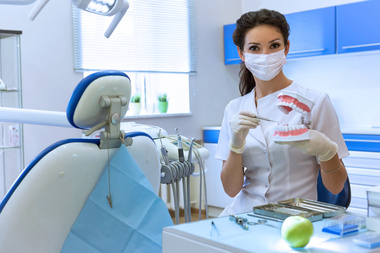 How Difficult Is It to Secure a Dental Loan?
The good news for dentists is that lenders are not seeing much of a slow-down due to the economic crisis, and they recognize the many benefits of lending specifically to dentists. Lenders report that, in general, dentists are less risky to lend to. They rarely default on their loans and the profession lends itself to stable profitability. Medical professionals across the board tend to have an easier time securing loans because their services are highly valued and necessary, according to an article by The Wall Street Journal.
What Basic Requirements Are Lenders Looking For?
Lenders want to be sure that you have some type of collateral to fall back on. This comes in the form of life insurance and disability insurance. Since the dentists themselves are the backbone of the practice, lenders want to be sure that they can default on their life or disability insurance if something happens to them. Other than that, there are a couple of personal requirements for the dentist:
Credit Score
Business Growth Model
Put Your Business' Best Face Forward
You have to play the part of salesman when trying to appeal to the banks for a loan. You believe in your business, but do they? Of course your financial information and business model will demonstrate your eligibility, but you also have to put yourself in the shoes of the bank. In other words, give them a reason to want to fund you. Demonstrate your passion for your practice and make it clear every time you speak with them on the phone or meet in their office.
For more information on securing a loan for your dental practice, give us a call today.
---
Your Comments