Is This Your Situation: Handling Human Resources Issues in Your Medical Practice
Everyone knows there is a big nursing shortfall. Because of the rapid growth of the health-care sector and its sheer size, highly qualified individuals are needed to fill a variety of roles at doctors' offices. It's a challenge to fill these jobs, and in light of this need, there are obvious pressures for cost containment, as staffing accounts for the lion's share of office expenses.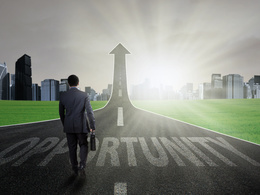 Ensure Compliance
Such human resource (HR) management and compliance issues can be confusing for your medical or dental practice. Among the many areas that need attention are the following:
Recruiting for new hires
Job descriptions
Background checks
Wage and benefit reviews
Staff development training
Employee performance appraisals
Insurance forms
Uphold Morale
A practice that is intentionally understaffed to try to save money could face significant morale problems, which in turn affects how employees deal with patients. Indeed, medical offices mismanage their most important asset in dozens of ways, ranging from avoidable layoffs, to poorly planned workspaces, to policies that encourage sick workers to drag themselves into the office. HR blunders such as these can send productivity down the tubes.
Issues such as unnecessary meetings or social media overload also can cause problems on the job, both for your team and for your patients. Having policies in place to address these potential problems is the cornerstone to an effective HR program.
Improve Performance
Compliance is key. Health care is embracing the processes and technology necessary to effectively manage compliance, while also implementing talent management and workforce planning solutions. Better performance management practices will enable offices to identify, develop, and retain not just all employees, but the right ones. Additionally, as workplace pressures mount, greater focus is being placed on quality-of-life initiatives.
Overcome Challenges
Medical and dental office must strive to improve their HR and to employ better processes and technologies to overcome challenges. It is imperative to keep up with technological change, and advances in technology require continual training and career development for employees to remain effective and maintain standards of care.
To ensure that your practice can operate effectively and efficiently, contact an HR professional who understands the specific needs of your medical office.
---
Your Comments