| | |
| --- | --- |
| Here Are Your Articles for Tuesday, June 06, 2017 | |
Health Savings Account Limits Change for 2017
Health savings accounts were established to allow individuals and families to save additional money from their paychecks before taxes to be used for medical expenses throughout the year. It is a great idea for people who have enough regular expenses that they are able to calculate the approximate amount needed annually. The contribution amount was adjusted for inflation for 2017 by a modest additional $50 for self-only accounts. Let's take a closer look at the provisions.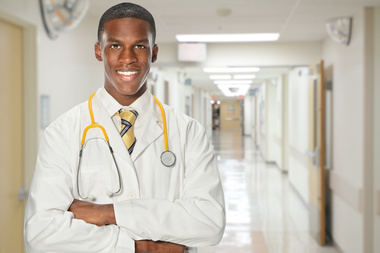 Increase for individuals only. For families saving in an HSA, there are absolutely no changes for the contributions and out-of-pocket limits. The $50 increase is for individual plans only.
How nonqualified expenses are penalized. Anyone using these savings plans for unapproved expenses will face a 20 percent penalty on the amount spent. This amount is also subject to income tax. This is not applicable for individuals over the age of 65.
Effect from Affordable Care Act. The ACA created different levels of out-of-pocket expenses that then affect the use of the money saved in an HSA. It is important to look at the difference in the limits between ACA-compliant plans and HSA-qualified HDHPs.
Coverage for adult children. While the ACA also gave parents the ability to keep their adult children on their insurance until age 26, the IRS has not altered the age limit for money used from an HSA. If a child can't be claimed as a dependent, HSA money cannot be used to pay for his or her medical expenses.
More details are available in IRS Rev. Proc. 2016-28.
Do you have more questions about health savings accounts and your expenses?
---
Your Comments
Nelda Fields | Debra Turner
Healthcare Services Group | Partners
(843) 577-5843
healthcare@websterrogers.com
40 Calhoun Street, Suite 320
Charleston, SC 29401
Saved Articles
Comments and Feedback
Refer A Friend
Your Privacy

Our firm provides the information in this e-newsletter for general guidance only, and does not constitute the provision of legal advice, tax advice, accounting services, investment advice, or professional consulting of any kind. The information provided herein should not be used as a substitute for consultation with professional tax, accounting, legal, or other competent advisers. Before making any decision or taking any action, you should consult a professional adviser who has been provided with all pertinent facts relevant to your particular situation. Tax articles in this e-newsletter are not intended to be used, and cannot be used by any taxpayer, for the purpose of avoiding accuracy-related penalties that may be imposed on the taxpayer. The information is provided "as is," with no assurance or guarantee of completeness, accuracy, or timeliness of the information, and without warranty of any kind, express or implied, including but not limited to warranties of performance, merchantability, and fitness for a particular purpose.

Powered by

Copyright © IndustryNewsletters All rights reserved.

This email was sent to: rhowell@websterrogers.com

Mailing address: 40 Calhoun Street, Suite 320, Charleston, SC 29401