Know your status under MIPS
CMS is reviewing claims and letting practices know whether they need to participate, so keep an eye out for a letter from your Medicare Administrative Contractor through the end of May.
According to CMS, physicians are required to participate in MIPS for the 2017 transition year if they:
Bill more than $30,000 in Medicare Part B allowed charges per year and
Provide care for more than 100 Part B-enrolled Medicare beneficiaries per year
QPP is planning to shift reimursement from the volume of services provided toward a payment system that rewards physicians for their ability to deliver the best care for their patients. It replaces the Sustainable Growth Rate formula and streamlines the "Legacy Programs" - Physician Quality Reporting System, the Value-based Payment Modifier, and the Medicare Electronic Health Records Incentive Program.
If you would like more information about the Quality Payment Program, click here.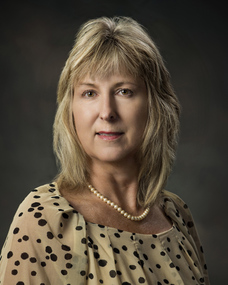 If you have questions or need assistance with an assessment of your readiness and an action plan for 2017, please contact Nelda Fields at (843) 873-4400 or nfields@websterrogers.com.
---
Your Comments
Nelda Fields | Debra Turner
Healthcare Services Group | Partners
(843) 577-5843
healthcare@websterrogers.com
40 Calhoun Street, Suite 320
Charleston, SC 29401
Saved Articles
Comments and Feedback
Refer A Friend
Your Privacy

Our firm provides the information in this e-newsletter for general guidance only, and does not constitute the provision of legal advice, tax advice, accounting services, investment advice, or professional consulting of any kind. The information provided herein should not be used as a substitute for consultation with professional tax, accounting, legal, or other competent advisers. Before making any decision or taking any action, you should consult a professional adviser who has been provided with all pertinent facts relevant to your particular situation. Tax articles in this e-newsletter are not intended to be used, and cannot be used by any taxpayer, for the purpose of avoiding accuracy-related penalties that may be imposed on the taxpayer. The information is provided "as is," with no assurance or guarantee of completeness, accuracy, or timeliness of the information, and without warranty of any kind, express or implied, including but not limited to warranties of performance, merchantability, and fitness for a particular purpose.

Powered by

Copyright © IndustryNewsletters All rights reserved.

This email was sent to: rhowell@websterrogers.com

Mailing address: 40 Calhoun Street, Suite 320, Charleston, SC 29401