Financial Reporting
Determining which basis of accounting to utilize in preparing the financial statements of an entity can be a confusing process. Management needs to start with determining if there are third party requirements, such as debt covenants or other agreements that may impact the decision. If there are not any, then they need to assess who the primary users of the financial statements will be and what information is necessary to meet their expectations from financial reporting.
Generally accepted accounting principles (GAAP) is a framework of accounting standards, rules and practices established by the Financial Accounting Standards Board. GAAP basis financial statements are utilized by entities of all sizes and across all industries. Lending institutions have commonly required GAAP basis financial statements as part of debt covenants. Other circumstances that may indicate a preference for GAAP based financial statements include:
Owners who are not involved in management
Expected need for significant debt funding from financial institutions
Complex or highly-specialized transactions which may not be addressed in other frameworks
In addition to GAAP, other noted bases of accounting are referred to in authoritative literature as special purpose frameworks. The use of a special purpose framework can be beneficial to entities for many reasons. Since special purpose frameworks do not need to consider the measurement requirements of GAAP, they can often be prepared on a more timely basis and at less cost. They may also provide information in a format that is more familiar to the users. Cash basis and income tax basis are the two more commonly used in practice.
The focus of the cash basis is strictly on the cash flows of the business, and may not reflect debt obligations and depreciable assets. The income tax basis is the accounting basis that is utilized by the entity to file its income tax return for the period covered by the financial statements. The American Institute of Certified Public Accountants (AICPA) has provided the following guidance on characteristics of entities that generally are good candidates for using a special purpose framework, such as cash basis and income tax basis financial statements:
There are no third-party users of the financial statements
Creditors do not require GAAP financial statements
Cost of complying with GAAP would exceed the benefits
Owners and managers are closely involved in the day-to-day operations of the business and have a fairly accurate picture of the entity's financial position
Entity is not required to issue GAAP financial statements, nor does it expect to be
Items to consider in selecting between the more common special purpose frameworks include:
| | |
| --- | --- |
| Cash Basis | Tax Basis |
| Users are primarily interested in cash flows | Users are primarily interested in tax implications of transactions |
| Limited number of financial statement users | Users of the financial statements have an understanding of income taxes. |
| Relatively simple operations engaged in primarily one activity | Users are primarily interested in the tax aspects of their relationship with the entity. |
| Does not have significant debt or fixed assets which would be recognized under another basis of accounting. | |
| | |
Once management has assessed the characteristics of the entity, often with the guidance of a trusted advisor, then they have to determine which method will provide the necessary and appropriate financial information about the entity to the intended users. When utilized appropriately, all of the frameworks can provide credible financial information.
The bases discussed above are only some of the options available to entities for their financial reporting needs. Other options could exist that would potentially be more useful or appropriate to the entity depending on its specific circumstances. Deciding which basis of accounting to utilize for an entity can be a complex process. Current needs of the entity and future expectations need to be considered along with costs of compliance. Due to the number of options and potential complexity, entities should rely on management or trusted advisors with the appropriate skills, knowledge and expertise to assess the various methods and make informed decisions.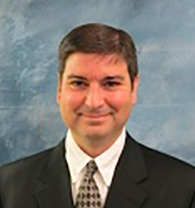 If you would like more information, please contact Gregory L. Ackerman, CPA at (843) 448-1500 ext. 4244 or gackerman@websterrogers.com.
---
Your Comments