| | |
| --- | --- |
| Here Are Your Articles for Tuesday, April 11, 2017 | |
What Doctors Should Know About Payroll Records
If your office is feeling overwhelmed with records, it may be time to clean out the old payroll files. Before you start, take some time to learn which records you can destroy and which should be retained. Having the wrong records on file can lead to sizable penalties in the figure if you face the IRS or an employment-related lawsuit.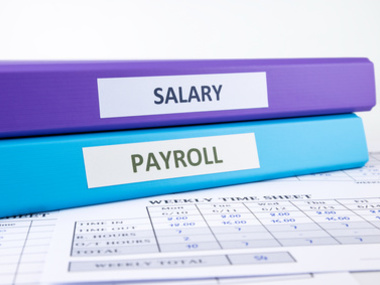 The American Payroll Association offers basic guidelines for payroll record retention. Let's take a closer look at what you need for your medical and administrative staff.
Income, Social Security and Medicare tax records. You must maintain this information for at least four years after the due date of the employee's personal income tax return.
The employee's name, address, occupation and Social Security number. The total amount and date of each payment or compensation, including reported tips and the fair market value of noncash payments; and any amount withheld for taxes or otherwise.
The amount of compensation subject to withholding for federal income. This includes Social Security and Medicare taxes, as well as the corresponding amount withheld for each tax, including the date withheld if withholding occurred on a different date than the payment date.
Employees' W-4 forms and withholding allowance certificates. You must keep any statements regarding fringe benefits provided to the employee and any required substantiation. With this, you should also keep each employee's dates of employment.
Tax records. Records about adjustments or settlements of taxes and amounts and dates of tax deposits.
Records regarding wage continuation payments made to any employee on an accident or health plan. This must include the beginning and ending dates of the period of absence from work and the amount and weekly rate of each payment, including payments made by third parties.
Copies of the employee's W-4S form, also known as the Request for Federal Income Tax Withholding from Sick Pay. If applicable, also keep copies of the Third-Party Sick Pay Recap, or Form 8922. These items must be kept for four years after the due date of the employee's personal income tax return for the year that the payment was made.
Copies of returns filed either on paper or electronically. These may include Form 941, with Schedule B, D and/or R, as applicable, and forms 943, 944, 945, 941-X and W-3. Copy D of the W-2 form and any W-2 forms sent to employees but returned as undeliverable must be retained for at least four years after the due date of the tax or the date the tax is actually paid. If you can electronically reproduce the undeliverable W-2 forms, destroy the originals.
Records related refunds, credits, or abatements. These include any refunds, credit or abatements of withheld income and employment taxes for at least four years after the filing date of the claim.
You may also want to keep records regarding such things as health insurance, educational assistance, adoption or dependent care assistant plans, and other benefits you provide your nurses, medical assistants, or administrative staff. These may be excluded from income, but they could be used to determine whether your plan meets requirements for excluding the benefits from staff income.
This information can be complicated and confusing, and there are additional rules and exceptions. If you want to concentrate on running your medical practice, give us a call to help you navigate the payroll records process.
---
Your Comments
Nelda Fields | Debra Turner
Healthcare Services Group | Partners
(843) 577-5843
healthcare@websterrogers.com
40 Calhoun Street, Suite 320
Charleston, SC 29401
Saved Articles
Comments and Feedback
Refer A Friend
Your Privacy

Our firm provides the information in this e-newsletter for general guidance only, and does not constitute the provision of legal advice, tax advice, accounting services, investment advice, or professional consulting of any kind. The information provided herein should not be used as a substitute for consultation with professional tax, accounting, legal, or other competent advisers. Before making any decision or taking any action, you should consult a professional adviser who has been provided with all pertinent facts relevant to your particular situation. Tax articles in this e-newsletter are not intended to be used, and cannot be used by any taxpayer, for the purpose of avoiding accuracy-related penalties that may be imposed on the taxpayer. The information is provided "as is," with no assurance or guarantee of completeness, accuracy, or timeliness of the information, and without warranty of any kind, express or implied, including but not limited to warranties of performance, merchantability, and fitness for a particular purpose.

Powered by

Copyright © IndustryNewsletters All rights reserved.

This email was sent to: rhowell@websterrogers.com

Mailing address: 40 Calhoun Street, Suite 320, Charleston, SC 29401