Reducing Fraud and Other Advantages Cloud (web-based) Accounting Can Give Healthcare Practices
Healthcare practices can be some of the toughest businesses to manage. In addition to patient care, staffing, government regulations, long hours and staying current with the latest medical advances, successful healthcare practices have to keep track of financial performance, cash flow, receivables, payables, tax liabilities and paying employees. It's no wonder that managing a healthcare practice is one of the most stressful occupations – even more so if you operate with multiple locations.
Because healthcare practice managers have so many responsibilities, they have to become as efficient as possible. One way to be more efficient is to outsource most of the accounting functions. Many practices are turning to cloud based accounting systems as a way to address their accounting needs, become more efficient and reduce the likelihood of fraud. I've outlined several reasons why converting to a cloud-based accounting system can help you manage the accounting needs of your healthcare practice more efficiently.
Save Money – If you're still processing vendor payments and payroll manually, you're wasting money and time. A manual system for vendor payables is rife with inefficiencies. A cloud-based system can cut the number of steps required to pay an invoice. By automating many of the processes, a cloud based system can cut the time to pay bills by 33% or more. You'll also save the money you are spending on postage, check stock, printers and supplies. It's much easier to manage cash flow with a cloud-based accounting system which will allow you to make sure you take advantage of early payment discounts or stop paying late charges. With the time savings, you may improve productivity by directing employees toward other more beneficial business activities.
Financial Information in Real Time – To properly manage your practice you should be monitoring the financial information on a timely basis. Ideally, you should also look at Key Performance Indicators on a financial dashboard every day. With cloud-based systems the general ledger is updated in real time. Most cloud-based systems have the ability to combine key financial and non-financial data that you can use to manage your practice and the data is updated every day. Financial and operational information isn't good unless it's relevant, and it's not relevant unless it's timely. A properly configured and functioning cloud based accounting system should give you that on a daily basis.
Collaboration – How often do you need to communicate with your accountant, managers, partners or other staff who are in different locations? This can be a challenge with an outdated accounting system. With cloud-based accounting systems, you're able to collaborate with others via the web using many types of devices (iPad, laptop, desktop, smart phone). With cloud-based systems, accessing important documents such as vendor payment confirmations is much more convenient. Being able to address questions right away and not having to wait to get back with someone keeps another item off your "to do" list.
Many small practices cannot afford a full time practice manager. Successful small practices run their practices like the BIG practices. Big practices utilize benchmarking, forecasting and strategic planning to manage their finances and cash flow. A cloud-based accounting system may make it easier and more affordable to collaborate with their accountant and consultants, in essence, they are utilizing an outsource practice manager.
Reduce Fraud – Fraud should be a concern for every practice. If you're not concerned about fraud you need to be. The Association of Certified Fraud Examiners (ACFE) estimates that organizations lose 5 percent of revenues to fraud each year. Preventing unauthorized access to your bank accounts is one critical component to fraud prevention. Cloud-based accounting systems offer much better fraud prevention than manual accounting systems. Most cloud accounting systems can be configured to control who has access to bank accounts and provide an electronic audit trail of who performed what action and when.
Gain time – By improving the efficiency of your accounting system, you have more time to focus on what is important: patient care. In addition, you will have more time to focus on whatever you deem to be critical to your practice. The reason you chose the medical profession in the first place was certainly not the paperwork that goes along with running it, but most likely some other reason. A cloud-based accounting system will give you more time to do the most important tasks and help you better manage your practice.
I have outlined just a few reasons to consider moving your accounting to the cloud. However, each practice needs to decide if it's the right option. Many other practices have already moved to the cloud or are moving to the cloud and realizing these, and other, advantages. It has been my experience that, as a healthcare practice, it makes sense to explore your options and consider every available advantage that's out there in order to be successful.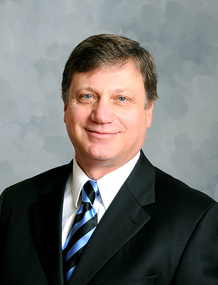 William R. Barefoot CPA, CGMA, is a senior manager in WebsterRogers LLP's Outsourced Process Solutions group. His practice focus area is cloud based accounting systems and outsourced accounting services. He can be contacted at (843) 665-5900 or wbarefoot@websterrogers.com.
---
Your Comments