How the Affordable Care Act Changes Doctors' Businesses
Everyone is still getting used to the rules and regulations of the ACA. It has done a lot of good by insuring millions of Americans who otherwise wouldn't have coverage. But that doesn't mean that navigating the system from a physician's standpoint is any easier. Read through these five ways that you can expect your daily work to change based on standards and changes in the ACA.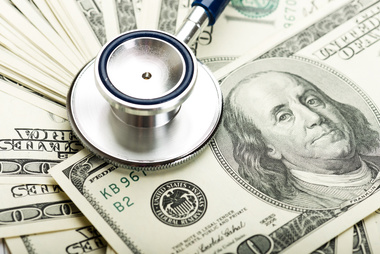 Increased Demand for Family Physicians
Given the expansion of Medicaid in most states, many low-income families and individuals will be seeking insurance through the exchange. This means that your number of patients may increase drastically. With the expansion of coverage, physicians can expect a reimbursement from insurance companies rather than monies from billing the patient an out-of-pocket fee. The amount a physician receives in reimbursements is also on the rise as more individuals and families sign up for insurance through the exchange.
No More Fee-for-Service Options
With the new payment methodologies, medical services will be bundled and restructured so that the physician's emphasis is not based on the quantity of procedures that they perform. The development of Accountable Care Organizations encourages physicians, specialists and other care providers to work together in providing patient treatment and keeping the costs below budget. However, you'll need to be sure that you have an advanced IT system that can help you with data reporting and shared networks.
CMS Penalties
To enforce better reporting practices for quality measures, the Centers for Medicare & Medicaid Services has been bestowing a list of penalties on physician's offices since 2012. Back then, the penalties were relatively small. However, penalties have increased since then. A physician can receive a penalty for not adhering to e-prescribing standards or failing to comply with Electronic Health Record criteria.
Physician Compare
The Physician Compare website, which was introduced in 2010, has changed the way that patients choose their doctors. The site functions so that patients can search for doctors based on location, name, hospital affiliation and more. It raises concerns for physicians because the information on the website has the potential to be incorrect. It also raises the stakes for gaining new patients, as physicians must have a comprehensive profile on Physician Compare in order to compete effectively.
Cost-Sharing Issues
As more Americans become insured through the ACA, doctors run the risk of billing and collections complications if patients have not been properly educated about cost-sharing obligations. For many, this may be the first time that they've had health insurance, and they therefore might not be informed about topics such as deductibles and premiums. This can cause major complications for the collections department of a physician's office. Physicians can avoid billing nightmares by explaining to patients, before providing service, what their cost-sharing obligations are based on the type of coverage they have. It's even a good idea to contact patients' insurers directly to make sure that you accept their plans and to get more information on what the patients' co-payments are.
Stay up to date on ACA rules and changes. Doing so will make treating patients who have insurance through the exchange a smoother process.
---
Your Comments